Micro-Real-Estate, Can This Help Solve the U.S Homelessness Issue?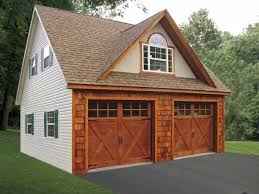 Hang on for a minute...we're trying to find some more stories you might like.
Homelessness is an issue in the U.S. that we have faced for years, and evidently, the situation is not getting better. Due to a lift on a 2017 state law on A.D.U's, accessory dwelling units, in California, garages can now be remodeled into small living spaces. All of the rotting homes that invade the state of California, at least a quarter million, have an unoccupied, detached two car garage. Steven Dietz, the C.E.O of United Dwelling, is using this company to help lease out the renovated garages from homeowners to then rent them out at below-market prices to housing insecure and the homeless. Of course, a portion of the rent will go to the homeowners.
Governor Gavin Newsom has made promises during his campaign towards helping with the California housing crisis. He is claiming to push for the building of 3.5 million housing units over the next seven years, to ease building regulations so it'll be easier to build different types of housing to accommodate to all homeless and the housing insecure's needs.
The annual household income where the houses are planned to be built will bring is fifty-eight thousand dollars, the rent from A.D.U. will bring the homeowners an extra six thousand as well. One of the main issues in the past about building homes specified for homeless or the housing insecure is that many neighborhoods felt like it would be a sore thumb in the already constricted neighborhoods. Since United Dwelling is going to be using already built structures, Dietz is hoping people will understand that even though they're classified as homeless or housing insecure, that they are still people who need a home, just that their circumstances or where they live isn't easily livable or payable for those who are homeless, in the lower-class, or even those in the lower categories of the middle class. Dietz hopes to get at least 20 garages renovated a week, to try and make the rentees at home in their small "loft-like" space. Dietz also said, "That'd be a thousand a year, which is a drop in a bucket compared to the six hundred thousand the city needs."
Even though this seems like more of a solution for those facing homelessness or struggles to find a home, this can also be a chance for home-owners who are struggling with income to get a chance to make extra money and solve problems of their own. It's a win-win situation for everyone involved.
About the Contributors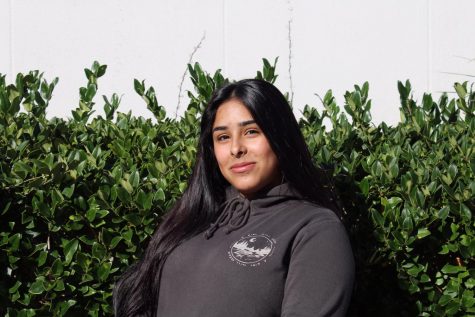 Jay Baez, Reporter
Jay Baez is a Senior Creative Writer. She enjoys the fact that journalism helps her stay more in touch with the world than before. She loves to swim and...