OCSA Arts Week
Hang on for a minute...we're trying to find some more stories you might like.
The Osceola County School for the Arts will be hosting their annual student-led "Arts Week" event, March 11-15, giving everyone the opportunity to showcase their artistic side.
Arts Week is an event held every year at OCSA, and is sponsored by the National Art Honor Society (NAHS). All throughout the week there will be different events available for students to participate in. These events are meant to allow everyone to not only showcase their artistic side, but also interact with the entire school.
Students will have the opportunity to participate in a variety of artistic activities at varying prices. Of the free events, are workshops for textile creation, origami making, and with jewelry making. Painting, chalk art, and photo ops in the courtyard will also be free. The paid events range from $2 to $15. Henna will be offered for $10 in the courtyard along with face painting for $3 to $5. Art students will also be selling commissioned work, ranging from $5 to $15. Custom-made buttons are also available for $2. The money made in this event will help the art department. T-shirts made in collaboration with the March for our Lives club will be sold for $15.
The money earned in Arts Week will go towards art supplies, field trips, and any other expenses incurred by the art majors. This money will also help pay for the "City Arts Factory" rental where the visual artists have their yearly art show.
All in all, Arts Week is meant to encourage students to express their artistic side, outside of their art major. Morgan Johnson, NAHS president, stated that she loves art week because, "Regardless of how stressful it is, it is great to see how happy people are to express their love for art, and explore outside of their art major."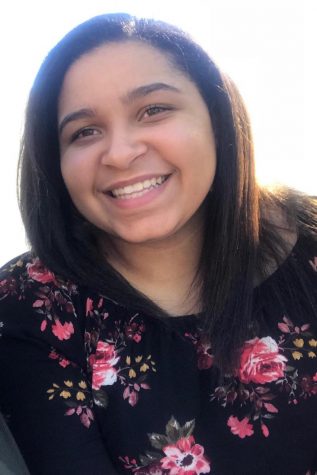 Natali Barias, Reporter
Natali Barias is a Junior Creative Writer at OCSA. She enjoys journalism because she is able to
learn and report about events occurring globally. Natali...