On  March 15th, 2019, the Osceola County School for the Art hosted its first TEDx event.
TEDx is a community event revolving around the TED brand. This particular event was a Youth event, which focuses more on the voice of the student body than anything else. In total, 18 students prepared TEDx speeches, and 12 performed and recorded on Friday.
Before a student may perform, they must come up with a possible topic, do research, write and edit a speech, and memorize the piece they will be performing. Behind the scenes, however, event sponsors must complete a lengthy process including applying to host the event, creating a vision, creating speaker and tech committees, and getting final approval from the TED company.
Although the main focus of the TEDx event was on the students delivering speeches, it would not have been possible without all of the tech students who helped build the set and film the performances. Ms. Apryl Taylor, Social Studies teacher at OCSA, and the main organizer of the event, said that part of the process included "getting help from as many people as possible like Mr. Davis and Mr. O, who really made the event come together and look professional."
Overall, Ms. Taylor believes that the event was "a wonderful demonstration of students' desire to express their ideas and experiences in a way that they're not used to." Ms. Taylor also stated that "we plan on doing it [the event] again next year," so, students interested in presenting a TEDx Talk next year, start thinking of ideas now.
About the Writer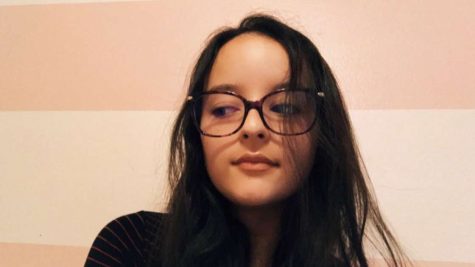 Caroline Centeno, Editor-In-Chief
Editor-In-Chief of The OCSA Ledger, Caroline Centeno hopes to provide the highest quality truth to the OCSA student body. She is a Senior Creative Writer...