North Korean Sanction Violation
Last week, President Donald Trump stated that he would reverse sanctions imposed on two Chinese shipping companies that held business dealings with sanctioned North Korea. This comes after the accusation that two Chinese shipping companies, Dailan Haibo International Freight Co. Ltd., and Liaoning Danxing International Forwarding Co. Ltd., have violated trade prohibitions with a North Korean company.
According to an alert by the US Department of Treasury on Thursday, March 21st, 2019, "North Korea has continued to engage in illicit ship-to-ship transfers of refined petroleum, which exposes parties involved in the shipping industry, including insurers, flag registries, shipping companies, and financial institutions to significant sanctions risk." The advisory goes on to alert "persons globally to deceptive shipping practices used by North Korea to evade sanctions, and provides [SIC] industry with guidance to mitigate risk associated with these deceptive practices."
President Donald Trump tweeted on Friday, "it was announced today by the U.S. Treasury that additional large scale Sanctions would be added to those already existing Sanctions on North Korea." He added, "I have today ordered the withdrawal of those additional Sanctions!" This sparked confusion among the public, and for hours later there was no official clarification.
After President Trump publicized his vague tweet, Sarah Sanders, White House Press Secretary stated that "President Trump likes Chairman Kim and he doesn't think these sanctions will be necessary."
Eventually, officials stated that President Trump was referencing new, unannounced sanctions. However, on Monday, March 26th, Bloomberg reported that according to five people familiar with the situation, Trump "intended to remove penalties… announced the day before against two Chinese shipping companies that had helped Pyongyang evade U.S. sanctions."
When regarding the February 2019 summit between President Donald Trump and Kim Jong Un, the supposed removal of certain sanctions appears to be a win for North Korea.
About the Contributor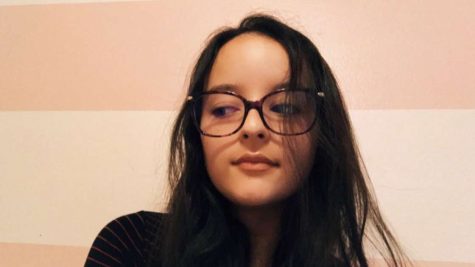 Caroline Centeno, Editor-In-Chief
Editor-In-Chief of The OCSA Ledger, Caroline Centeno hopes to provide the highest quality truth to the OCSA student body. She is a Senior Creative Writer...