Representative Ilhan Omar Cites Threats on her life Following a Tweet by Donald Trump
Representative Ilhan Omar (D-Minn.), has reported an increase in death threats following an incendiary tweeted attack by President Donald Trump.
On Friday, April 12, 2019, President Donald Trump retweeted a video of Rep. Omar seemingly finding humor in the intensity Americans put behind the pronunciation of Al-Qaeda and Hezbolla, two extremist organizations. President Trump also posted a video juxtaposing Representative Omar with a video of the World Trade Center as the towers fell on 9/11. The video shows a statement made by Omar at the Council on American- Islamic Relations (CAIR) event at the end of March, in which she referred to the 9/11 terrorist attacks, saying "some people did something."
Following the Twitter attack, Representative Omar released a statement claiming that, "since the President's tweet Friday evening, I have experienced an increase in direct threats on my life– many directly referencing or replying to the President's video." She stated that "violent crimes and other acts of hate by right-wing extremists and white nationalists are on the rise in this country and around the world." She added, "we can no longer ignore that they are being encouraged by the occupant of the highest office in the land. We are all Americans."
On Sunday, White House Press Secretary, Sarah Sanders, defended the President, stating that, "certainly the president is wishing no ill will, and certainly not violence towards anyone, but the president is absolutely and should be calling out the congresswoman for her not only one time but history of anti-Semitic comments."
President Trump says that he has no regrets about the post. On Monday night, Trump stated, "I think she's extremely unpatriotic and extremely disrespectful to our country."
Although many of the threatening tweets have since been deleted, House Speaker Nancy Pelosi, has requested that the U.S. Capitol Police increase protection for the congresswoman.
About the Contributor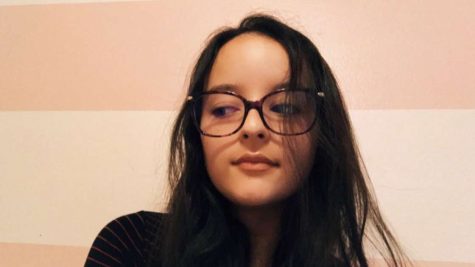 Caroline Centeno, Editor-In-Chief
Editor-In-Chief of The OCSA Ledger, Caroline Centeno hopes to provide the highest quality truth to the OCSA student body. She is a Senior Creative Writer...