City Arts Senior Art Show
Hang on for a minute...we're trying to find some more stories you might like.
OCSA's senior art majors hosted their annual senior art show at the City Arts Factory in Orlando last Thursday, April 18th. The artists displayed their talent to the community and sold a few of their pieces.
The artists participated in many different categories such as painting, photography, drawing, mixed media, sculptures, and many more. The artists also used different art styles such as conceptual work, work that is emotional, experimental art, realism, abstract art, installations, and art that evokes identity.
Maya Durnham, a senior visual art major at OCSA says "It was an amazing experience. We came together as a department even more than before which I didn't know was possible. We were held responsible for a lot of aspects of the event which really enhanced our maturity and made the outcome more exciting and meaningful. The best part was definitely meeting other artists and supporters in the community. " Maya says that she will take back the importance and beauty of the art community because it has made her appreciate her role in society.
Ricky Durga, another senior visual art major at OCSA says that the experience for him signified a coming of age. "The fact that I was able to exhibit a body of work in a professional gallery setting, and be proud and confident that my work was appropriate in terms of quality and presentation, means that the time and effort that I have invested in OCSA's art department was worth while and crucial in my creative development."
Both of these artists do not want to pursue a career in art, but both would still like to be involved in art on the side. "I definitely want to continue growing as an artist. I want to be involved in the art community wherever I go; entering in shows, clubs, festivals, and being involved through media."
About the Writer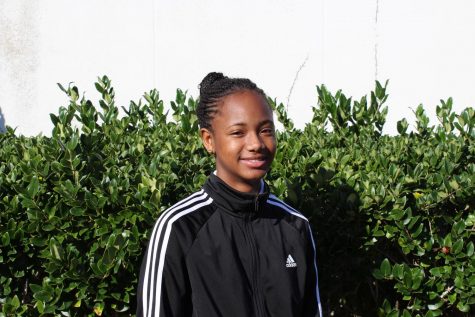 Raquel Perry, Reporter
Raquel Perry is a junior Creative Writer at the Osceola County School for the Arts. As a journalist, her one goal is to present news in a well-rounded...