Sri Lanka Devastated by a Series of Terror Attacks on Easter
The small island nation of Sri Lanka has been left to pick up the pieces of devastation this week. This Easter Sunday, April 21st, 2019, explosions at three hotels and three churches killed at least 359 people and injured over 500.
The Sri Lankan Government has stated that the attacks are believed to have been carried out by suicide bombers from two local Islamist militant groups, National Thowheed Jamaath and lesser known Jammiyathul Millathu Ibrahim. However, the scale of the attacks has indicated that there also was foreign involvement in the massacre. Although which group carried out the attacks remains unknown, a total of over 60 people have been detained for questioning.
St. Anthony's Church, the site of one of the deadliest of this weekend's bombings and renown for being a place of worship for all religions, has closed its doors to the public for the first time in its 175 year history, following the attack. During the Easter mass, the priest estimates that over 1,000 people were inside the church.
Mr. Peter Michael Fernando, a Catholic man who lives near St. Anthony's, told the British Broadcasting Corporation that "there were bodies and parts of bodies everywhere. I saw there were two people who were still alive so I helped them to an ambulance. I was weeping." Mr. Fernando was particularly struck with the sheer amount of children killed or injured. He said, "they were screaming, they were bleeding. We tried to help as many as we could. I carried a little girl into one of the vans – she had lost a leg."
Throughout Sunday morning, there were four attacks in the city of Colombo: one at St. Anthony's Church, and three at different five-star hotels. Another suicide bombing occurred in a Protestant church in the eastern city of Batticaloa. Negombo, a Catholic town north of Colombo, saw the greatest number of casualties this Sunday, with 108 congregants of St. Sebastian's Church killed. Sri Lanka's Prime Minister, Ranil Wickremesinghe, confirmed Tuesday that although another hotel was targeted, the attack failed.
In the days following the attacks, churches have held mass burials, filling up most cemeteries. As of Monday, April 22nd, Negombo has filled its cemetery and dug another one, temporarily marking graves with wooden crosses and hand-printed identification numbers.
Following a leak of government records showing warnings from allies indicating possible terrorist attacks, Sri Lanka's unstable government is under pressure to show progress in the investigation. After accusations that President Maithripala Sirisena failed to act on this supposed warning, in a televised speech, he turned the blame for the attacks onto security agents. He stated that "they have failed in their responsibility and action will be taken against those who are responsible," pledging to have some agents removed within the day. "If I received information, I would have taken necessary steps to address it," he added.
According to Wickremesinghe, had the information about the attacks been shared, "certainly we could have prevented many of the attacks in the churches, had more security in the hotels." He said, "we could have prevented all the attacks or reduced the attacks that have taken place."
On Tuesday, emergency law went into effect, which instituted an overnight curfew and blocked social media sites such as Facebook and WhatsApp. Within the past 48 hours, there have been at least three more bomb scares in Sri Lanka, including one at the US Embassy.
While the nation remains under threat, hundreds of families are forced to grieve the death of loved ones as they cope with ongoing risk and investigation.
About the Contributor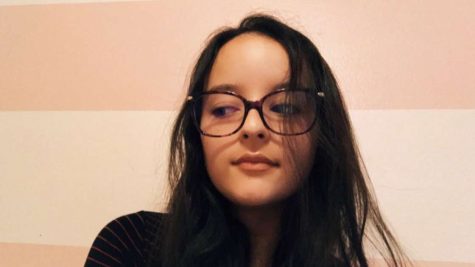 Caroline Centeno, Editor-In-Chief
Editor-In-Chief of The OCSA Ledger, Caroline Centeno hopes to provide the highest quality truth to the OCSA student body. She is a Senior Creative Writer...