OCSA's Own Administrative Assistant Week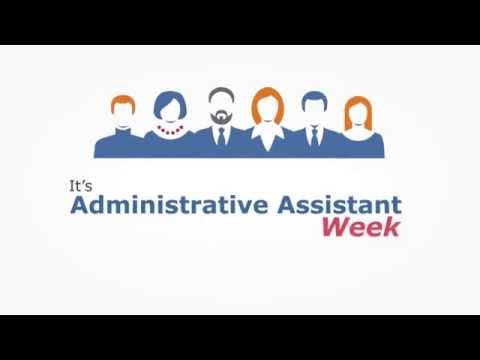 Administrative Assistant Week has come to OCSA and we're here to celebrate our hard-working staff. The annual occasion occurs usually towards one of the last weeks of April, but the official day falls on April 24th. OCSA has been celebrating the week for as long as the school has been open.
Mr.Arrington describes the occasion as honoring those who are "not teachers," but more "office assistants." The examples he gives are secretaries and clerks; "If you are a lawyer, you would honor the paralegals," he states, giving another example of how the week is recognized. Arrington also mentions that the week is celebrated nationally, not only in the county.
When asked on why we commemorate this week, Arrington stated it was because "[the administrative assistants] work very hard for us and it's something that we have to do to honor them. They make us look good." Arrington also plays his role in creating comedic stories about the chosen assistant for the day and telling them during announcements as a funny way to say his thank you.
As students and staff, it's important to show our appreciation for those who work so intensely behind-the-scenes in order for OCSA to run successfully. Thank you to everyone who has participated in this week and for everything our administrative assistants do for us!