Alexandria Ocasio-Cortez Wastes No Time Politicizing Tragedy
Hang on for a minute...we're trying to find some more stories you might like.
New York Congresswoman Alexandria Ocasio-Cortez is under fire yet again after a tweet released Saturday in response to the white nationalist attack on a synagogue in California, which left one person dead and three others injured. A 19-year-old terrorist opened fire on people inside the Chabad of Poway synagogue shortly before being shot at by an off-duty U.S. Border Patrol agent who's quick action is said to have prevented a significantly worse tragedy from taking place.
Hours following the attack, Ocasio-Cortez tweeted:
"Heartbroken to hear of the San Diego synagogue shooting, particularly so on this final day of Passover.
We have a responsibility to love + protect our neighbors.
The longer the Senate delays holding a vote on #HR8, the more we put Americans at risk."
— Alexandria Ocasio-Cortez (@AOC)
The tweet attracted a lot of controversy, particularly because it seemed that Ocasio-Cortez waited no time before politicizing the tragedy without once condemning the Sri-Lanka Easter Day Massacre.
Her handling of the Sri-Lanka tragedy was uncharacteristically silent, even though Ocasio-Cortez has previously been quick to comment on other terror attacks such as the Christchurch mosque shootings in March.
Many have jumped on the congresswoman's Twitter blackout on the subject.
"Twitter-obsessed @AOC posted 14 times about the terror attack on Muslims in New Zealand but has posted nothing about the terror attack on Christians by Muslim extremists in Sri Lanka. Very odd," DailyMail.com editor-at-large Piers Morgan tweeted.
"Fact: @AOC tweeted about the horrific tragedy in New Zealand 14 times. She tweeted about the attack on Christians in Sri Lanka zero times. Why?" seconded Turning Point USA's, Charlie Kirk.
The shooter was chased away by an off-duty Border Patrol officer, who shot a bullet into the shooter's getaway car.
California, where the shooting took place, recently tightened statewide gun laws, even before Ocasio-Cortez's proposed legislation.Legislation that took effect in January raised the age for purchasing a long gun from 18 to 21. A federal judge in March struck down a law banning firearm magazines that hold more than 10 rounds.
About the Writer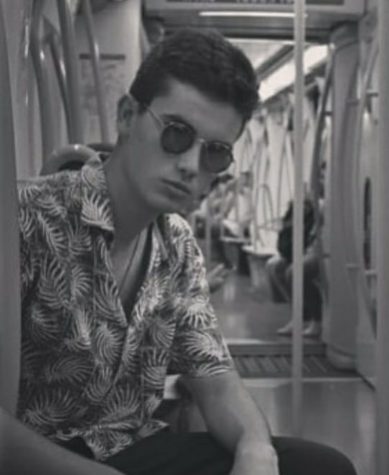 Quinn Summerville, Editor-In-Chief
Quinn Summerville is The Editor-in-Chief of the OCSA Ledger, whose goal in journalism is to establish a bridge of information between the OCSA Administration...