Attorney General Barr No-Show at Second Hearing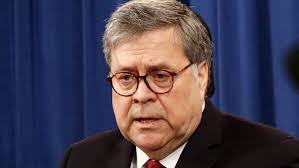 Hang on for a minute...we're trying to find some more stories you might like.
Amid the coverage following being called soulless, lawless, criminal, Attorney General Barr faced countless interrogation Wednesday by House Democrats as House Republicans attempted to defend him. However, when House Democrats moved to allow Committee staff members to be authorized to proceed and ask Barr questions, Barr declined to return the following day for questioning.
"Committee staff questioning has long been an important, if underutilized, aspect of congressional oversight that is in accordance with House rules and past precedent," Nadler said in his opening remarks.
"Some have expressed the concern that it is somehow inappropriate for committee staff to question a sitting attorney general. There is ample House precedent, however, for committee staff to question sitting Cabinet-level and Senate-confirmed officials during a hearing," continued Nadler, whose markup took place while Barr testified before the Senate Judiciary Committee about special counsel Robert Mueller's investigation.
Rep. Doug Collins (R-Ga.), the ranking member of the panel, accused Democrats of treating Barr "like trash" ahead of his testimony.
"Barr has delivered transparency, information and answers far beyond what the special counsel regulations — written by Democrats in the Clinton administration — require," Collins said. "Americans want Congress to move on from unproductive investigations and legislate, but Democrats have sabotaged access to the very information they've demanded."
The Department of Justice spokeswoman released a statement saying that the conditions Chairman Jerrold Nadler placed on the committee hearing are "unprecedented and unnecessary," and that Nadler's insistence on having staff question Barr is "inappropriate."
"The Attorney General remains happy to engage directly with Members on their questions regarding the report and looks forward to continue working with the Committee on their oversight requests," the statement concluded.
Speaker of the House Nancy Pelosi responded to Barr's absence and handling of the Russia investigation, saying, "What is deadly serious about it is the attorney general of the United States of America was not telling the truth to the Congress of the United States. That's a crime."
"Speaker Pelosi's baseless attack on the Attorney General is reckless, irresponsible, and false." Justice Department spokeswoman Kerri Kupec responded in a statement.
The hearing was primarily incited by a March 27 letter in which special counsel Robert Mueller objected to the media coverage and implications of the attorney general's four-page memo describing his investigation's conclusions, however agreeing with the key facts and results that Barr released.
About the Writer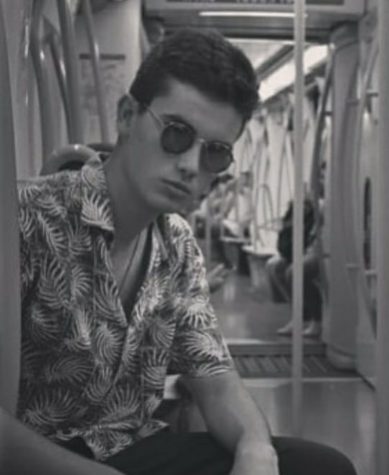 Quinn Summerville, Editor-In-Chief
Quinn Summerville is The Editor-in-Chief of the OCSA Ledger, whose goal in journalism is to establish a bridge of information between the OCSA Administration...