Man Survives After Falling into Volcano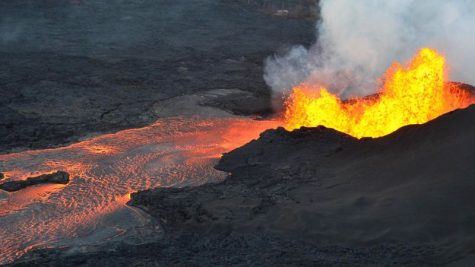 A 32-year-old Army solider fell at least 70 feet inside of Hawaii's Kilauea volcano. The man was seriously injured after falling into the crater of the volcano.
According to a park spokesman, the man climbed over "a permanent metal railing at the Steaming Bluff overlook to get a better vantage point." It was about 6:30pm when he fell from a 300 foot cliff. A tourist called officials after witnessing the fall.
The man was found 70 feet below the rim and was airlifted out. He was then flown to the Hilo Medical Center in critical condition. As of Thursday, the man is stable. Matthias Kush, the Hawaii County Fire Department battalion chief, stated that the man is "doing remarkably well for his fall. Only time will tell what injuries he has." The Schofield Barracks soldier was on a mission at the Pohakuloa training area on the Big Island.
The U.S. Geological Survey website states that the Kilauea volcano "ranks among the world's most active volcanoes and may even top the list." The volcano's crate also " hosts an active lava pond and vigorous gas plume." In 2018, the volcano erupted, destroying hundreds of homes.
John Broward, Chief Ranger, stated that, "Visitors should never cross safety barriers, especially around dangerous and destabilized cliff edges. Crossing safety barriers and entering closed areas can result in serious injuries and death."