OCSA Ranked one of the Best Schools in the Nation

1556993244
The Osceola County School for the Arts (OCSA) has been ranked 28th in public Florida high schools and has earned the 358th spot on the national scale.
The 2019 evaluation of all public high schools conducted by the U.S. News and World Report has concluded that out of 17,245 nationally ranked schools, OCSA was 358, surpassing the other 98% of schools surveyed. When it comes to state rankings, 28 out of 555 leaves OCSA in the top 5% of Florida schools. According to Mr. Mark Connors, who is in his sixth year as Vice Principal of OCSA, "358 out of the entire country is… an elite status. It's like we're the one-percenters of high schools."
Compared to district-wide scores, OCSA is leading in both mathematics and reading proficiency on standardized tests. However, because there is still significant room for improvement, next year, OCSA will have a math coach for students, in addition to a reading coach.
U.S. News and World Report takes a variety of factors into account when determining school ranking. These variables include, but are not limited to: college readiness, college curriculum breadth, math and reading proficiency, math and reading performance, and graduation rate. Based on these criteria, OCSA has been given 97.92 out of 100 possible points overall.
Mr. Connors has stated that while yearly rankings are great, he likes "to look at what percentage of our kids are continuing to make gains," each year. As students, continuing to do well in school and taking challenging courses is beneficial in raising our state and national rankings. However, Mr. Connors believes that taking too many Advanced Placement (AP) programs in difficult subjects can ultimately hurt students instead of helping them, as a key factor in both school rank and college credit acceptance is passing the exam.
It is important to note that OCSA does have some advantages in ranking over other schools. Simply because it is an arts school with an extensive audition process signifies a deeper intrinsic application to success, which plays a large role in student performance. Mr. Connors would like to point out that "the most important thing is that you have a happy student," no matter what the school's ranking is.
About the Contributor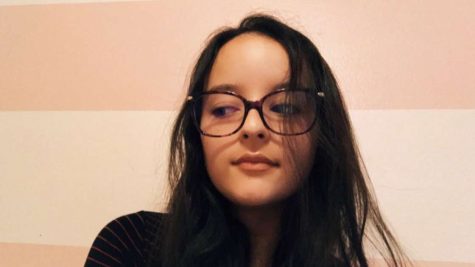 Caroline Centeno, Editor-In-Chief
Editor-In-Chief of The OCSA Ledger, Caroline Centeno hopes to provide the highest quality truth to the OCSA student body. She is a Senior Creative Writer...