14-year-old Football Star Shot and Killed at Party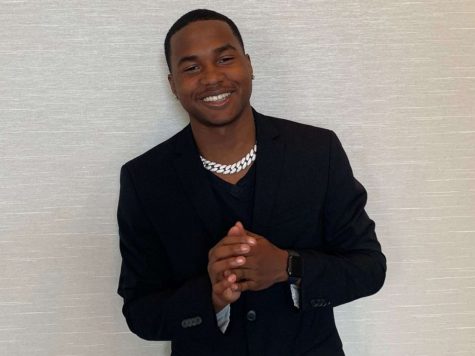 Jaylon McKenzie, a 14-year-0ld football star from Illinois was shot and killed on Saturday. McKenzie was an eight grade student at Central Junior High School in Belleville, Illinois.
McKenzie's 8th grade prom was earlier that day and he was attending a large after-prom party in southern Illinois. Witnesses told McKenzie's mother, Sukeena Gunner, that her son was hit with a stray bullet after a fight broke out at the party. A 15 year old girl was also shot. The shooting took place at around 11:40pm. Officers performed life saving protocol on both teens before they were taken to nearby hospitals. Soon after arriving, McKenzie was pronounced dead. No one has been arrested.
In November, the young football player was featured in Sport's Illustrated as a teen that would "rule the future in sports." McKenzie told Sports Illustrated that his dream was to "make the NFL" and play for the Los Angeles Rams of Chargers. Earlier this year McKenzie received college offers from the University of Missouri and the University of Illinois. The eighth grader played as a running back, receiver and defensive back at his high school.
A statement made by the East St. Louis School District 189 on Sunday, said that,"we request space and time for them [students and families] to appropriately grieve and come to terms with this latest impact of violence." The district also stated that there would be crisis counselors available to students to help cope.