Type D Killer Whales, The elusively new species of Orca found in the wild.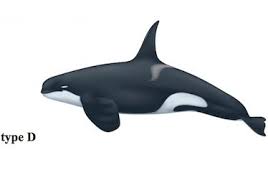 A new species of a killer whale has been discovered about 60 miles off the coast of Cape Horn, Chile. The Type D Killer Whales, though they're being classified as a "new species", sightings have been reported previously, ranging from amateur photographs from 2005, descriptions from fishermen, and one mass stranding in 1955, Robert Pitman, a researcher with the National Oceanic and Atmospheric Administration, says. This new species of whale has never been encountered in their natural habitat until now, and cetacean experts are taking advantage of this once and a lifetime opportunity.
Some differences between the newer found species and are more commonly known killer whales are that they have a more rounded head, similar to pilot whales and vaquitas, a taller and more narrow dorsal fin, and a visibly smaller white eye patch compared to the eyepatch on the common known Orca. Type D Orcas are also a hefty seven feet shorter in length. Scientists managed to grab some skin and blubber grafts from one of the Orcas as they swam around the scientist's boat, in hopes of discovering more information about the new whales through DNA. The cetacean experts will also use the DNA to discover if these Orcas are actually a new species, or a lost previously discovered one.
A major factor as to why these Orcas are believed to be newly discovered is because of the environment where they choose to live, between latitude 40 and 60. This region has some of the most inhospitable waters and weather on the planet, with frequent storms that are known to sink ships. Robert Pitman suggests the name of the new Orca should be based on their home, "Subantarctic Killer Whale."
About the Contributor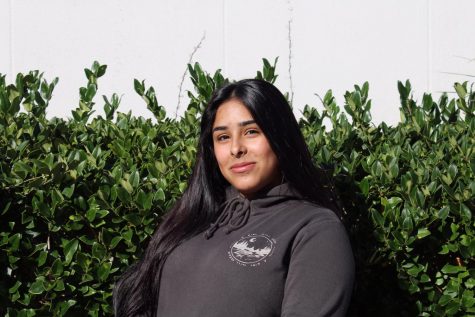 Jay Baez, Reporter
Jay Baez is a Senior Creative Writer. She enjoys the fact that journalism helps her stay more in touch with the world than before. She loves to swim and...