Met Gala 2019: The Intersection of Camp and Glamour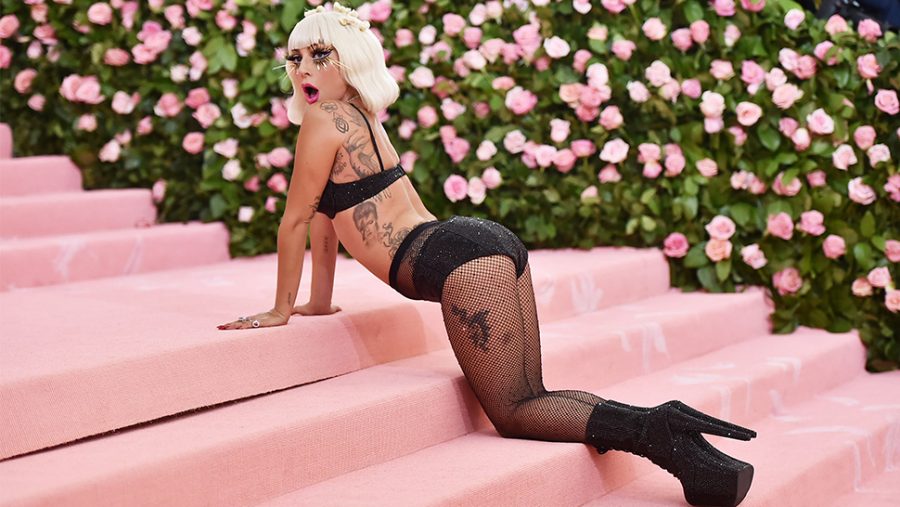 Last Monday night, celebrities, influencers, and artists of a variety of mediums in attendance of The 2019 Met Gala, hosted by The Metropolitan Museum of Art in New York City, embraced the theme of "Camp: Notes on Fashion," in celebration of the newest exhibit from the Costume Institute.
The looks were eccentric, aesthetic, artful, and sometimes forthright and daring. On fashion's biggest night, celebs went all out and committed to the campy. The year's theme dared the attendees to turn out their most extravagant and outrageous regalia.
Highlights of the night included Zendaya in an enchanting, Cinderella-inspired bippity-boppity ball-gown and Lady Gaga's mesmerizing "burlesque-esque undressing" of four different outfits.
Gaga, accompanied by several helping hands and a small, pink wagon, stripped down several layers of a Brandon Maxwell gown. The ensemble began as a voluminous pink tarp of a gown and dissolved into a stunning pair of glimmering, black lingerie.
Many individuals, some in attendance at the Gala but others merely spectators, were confused by the campy theme, it's meaning, and it's implications. Though 'camp' is a fashion industry term, it owes it's origins to LGBTQ+ linguistics, as it was explicitly used to describe the behaviors of gay males.
"Pose" star Billy Porter, who was hoisted into the event like royalty on an Egyptian thrown by the muscular shoulders of six shirtless men, "Camp means as hugely over-the-top and grand and what some may feel is ridiculous and silly, and embracing all of those creative impulses inside us that very often are squelched." Camp fashion is meant to be "over-the-top" and "hard to understand." It is, at a fundamental level, a representation of the occasional ridiculousness of popular culture.
Attached is my personal take on the 'best-dressed' of the night, including those aforementioned and a few additional jaw-dropping looks.