Goodbye Seniors, Why I Will Miss the Class of 2019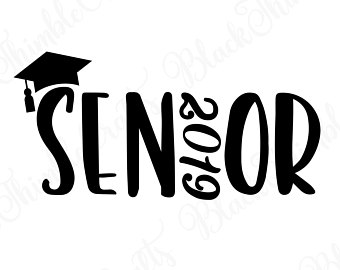 The year is coming to a rapid end and excitement for summer is growing; however, as another year ends, the seniors graduate. There are so many incredible seniors who are going off to conquer the next chapter of their lives beyond OCSA. Class of 2019 has been by far, my favorite class.
I want to thank and congratulate all the seniors for their hard work and accomplishments. From Color Wars to Recital Days, the seniors have definitely given 100% to create memorable performances and excel in their art areas. This is definitely something that has inspired me to work harder in my art area.  They are focused and always determined to get better. I admire that they don't let external pressure conflict with their decision to take the path that feels right for them.
Each senior definitely had a lasting impression on OCSA. A memory that I will not forget is the senior color wars performance in 2017 with the theme of Disney.
I have made unbreakable friendships during the year with some of the seniors and would like to personally thank them and congratulate them for everything they have done for me and the school. One example is senior creative writer and former editor for The OCSA Ledger, Mackenzie Riley. She has been such a phenomenal mentor and has made a huge impression on me, if not others as well.
When the time has come for all seniors to walk across the stage and grab their diploma, I hope they remember that while, I am sure they are thrilled, there are people who will miss the hellos, the smiles, the helping hands, and overall, just miss the amazing human beings they are.
I wish you all the best on your future journey.