The OCSA Symphony Orchestra is Going to Carnegie Hall!
The Osceola County School for the Arts (OCSA) is sending its symphony orchestra to Carnegie Hall this Summer. Over the course of one week, students will have the honor of performing on the same stage as the musical greats. 
According to Mr. Rueff Frazao, Director of High School Orchestras at OCSA, "we have at least 71 students going, and we also have about ten parents going as well." Before fundraising efforts, each student and parent would have had to pay about $2000. However, after much negotiation, Mr. Frazao and Mr. Justin Cusick, Director of High School Bands, were able to bring the price per person down to about $1,500, which would include an entire week of travel as well as two meals each day.  
Mr. Frazao stated that thanks to a year's worth of fundraising, the Orchestra program has raised over $50,000 for the trip to New York. After the final fundraiser on May 11th, 2019 in Downtown Kissimmee, the final price for the week-long road trip will be lowered to about $950.  
Students will spend two days in Washington D.C., where they will attend a clinic at either George Washington University or another local university. Frazao stated that once in New York, "students will attend a clinic at a conservatory institute, like Julliard or Manhattan School of Music." 
To get to Carnegie Hall, students have quite literally shed blood, sweat, and tears. One student is donating plasma, ensembles have taken every weekend to perform and raise money, and "I guess there are tears somewhere," Mr. Frazao explained. 
A great teacher told Frazao once, "the better you get, the luckier you get," and it was not until October that he realized, "we can do this, and here we are." It is this that continues to push him and the symphony to reach their highest potential so that trips such as this one are possible in the future. 
About the Writer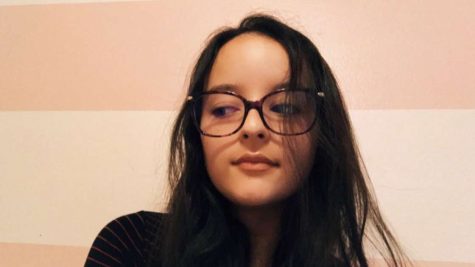 Caroline Centeno, Editor-In-Chief
Editor-In-Chief of The OCSA Ledger, Caroline Centeno hopes to provide the highest quality truth to the OCSA student body. She is a Senior Creative Writer...