Pete Buttigieg Plans to Tackle Mental Health
Pete Buttigieg is the current mayor of South Bend, Indiana, and candidate for the 2020 United States Presidential Election. He has an impressive academic background. He attended Harvard University, University of Oxford, and is a Rhodes Scholar. In 2009, he became an intelligence officer in the U.S Navy Reserves and served in Afghanistan. He is fluent in multiple languages and is a classically trained pianist. He is the first openly gay presidential candidate of a major party.
Buttigieg announced his candidacy in January of 2019. His campaign focuses on freedom, security, and maintaining democratic principles of government. Some of his policy positions include support for Medicare for all, reinstating the Deferred Action for Childhood Arrivals, which protects young people who want to come to the U.S illegally, and supports debt free public college for students with low incomes.
On Friday August 23rd, Pete Buttigieg, announced his plan to improve the mental health and addiction crisis. In the past two decades almost 450,000 people have died due to opioid overdose. He plans to address the effects that the mental health crisis has in America by making treatment more accessible. "For years, politicians in Washington have claimed to prioritize mental health care while slashing funding for treatment and ignoring America's growing addiction and mental health crisis," said Buttigieg. His idea is to make it easier for people to get access to help and ensure that everyone has the resources they need to overcome addiction. The plan includes $100 billion in grants, that will be used to expand access to opioid addiction treatment, invest in more veteran suicide programs, and add more mental health workers in schools. 20 veterans and active service members die by suicide everyday.
Buttigieg ensures that 75% of people struggling with mental health or addiction will receive the help they need and hopes that by 2028, 1 million deaths and despairs will be prevented. He has stated that "that neglect must end. Our plan breaks down the barriers around mental health and builds up a sense of belonging that will help millions of suffering Americans heal."
Buttigieg is not considered to be the most progressive candidate, however, his policies are left leaning. For this reason, members of his party feel he may have a broader appeal to the general public. If Pete Buttigieg won the presidential election he would be the first openly gay president, which would have a positive impact on the LGBTQ+ community, which has seen its rights eroded under the current administration.
About the Contributor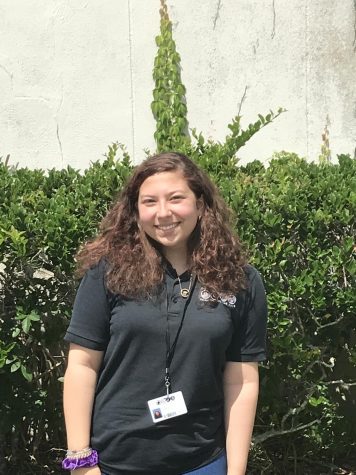 Alexis Incandela, Associate Editor
Alexis Incandela is the Associate Editor of The OCSA Ledger, whose goal is to serve the community through her writing. She hopes to have an impact on her...