No School Until Thursday, September 5th, and Everything you Need to Know for the Hurricane
Today Osceola County sent out an alert stating that due to Hurricane Dorian, there would be no school on Tuesday, September 3rd and Wednesday, September 4th. This is because many of our schools are needed as shelters for those coming from the coast and other refugees from the storm.
If you, or a family member do not have shelter yet please call (407) 742-0000 to find out what shelters are open. For pet friendly shelters call (407) 742-9000.
Safety Numbers:
Kissimmee Utility Authority  407-933-7777
Disaster Distress Helpline 1-800-985-5990
Florida Emergency Information: 1-800-342-3557
Emergency referral line: 211
FEMA Registration: 800-621-3362 | 800-462-7585
Florida Department of Agriculture & Consumer Services: 800-435-7352
Elder Affairs: 800-963-5337
Florida Insurance Claim Hotline: 800-277-8676
Unemployment Claims Emergency Hotline: 800-204-2418
DUKE CUSTOMERS: To report outages, you can text OUT to 57801 — standard text and data charges may apply. You can also call the automated outage-reporting system at 800.228.8485
TECO CUSTOMERS: To report outages, you can text OUT to 35069. You can also call 1-877-588-1010.
Sumter County Citizens' Information Line at 352-569-3190.
Insurance Hotlines:
State Farm: 800-732-5246
Allstate: 800-547-8676
Citizens: 866-411-2742
Nationwide: 800-421-3535
USAA (Military): 800-531-8222
U.S. Coast Guard:
Sector San Juan Command Center: (787) 289-2041
Sector Miami Command Center (305) 535-4477
Sector St. Petersburg Command Center (305) 535-4477
Sector Jacksonville Command Center (904) 714-7500
Mobile Apps:
Florida Storms – Florida Public Radio Emergency Network Google Play iTunes
Florida 511 – Get up-to-the-minute, real-time traffic conditions and incident information for the State of Florida with Florida 511.
FEMA – mobile app
Red Cross – mobile apps
Byte to Bites – Byte to Bites is a free mobile application designed to help people find local food pantries, soup kitchens, farmers markets and locations where they can use Supplemental Nutrition Assistance Program (SNAP) benefits. After a disaster, people may have limited transportation options and the app can be helpful in finding the nearest food distribution location. Apple App StoreGoogle Play
Gas Buddy – Gas stations availability
Places to buy sandbags:
Hercules Sand Bags The Home Depot
About the Writer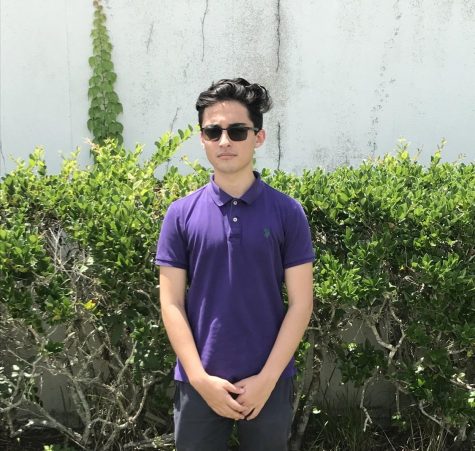 Camilo Zeballos, Reporter
Camilo is a 12th grade Creative Writer at OCSA. He joined The Ledger to write the facts and keep the student body updated on national and international...