First All-Female Hurricane Hunting Crew Tracks Dorrian While Making History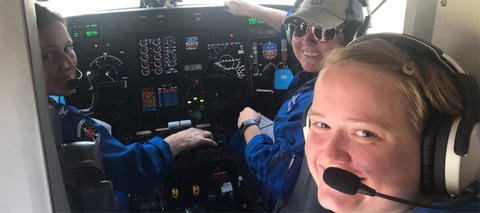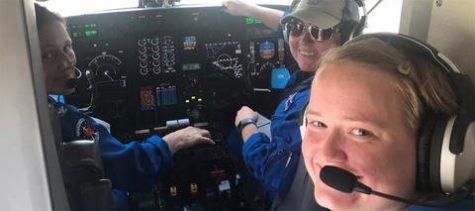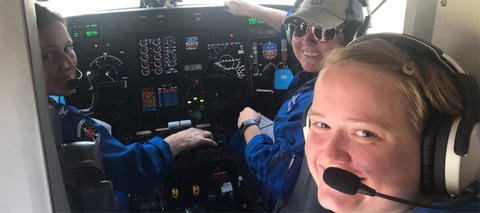 Commander Rebecca Waddington, Lieutenant Lindsey Norman, and Captain Kristie Twining flew around Hurricane Dorian on Thursday, August 29th, in the first all female crew collecting data for the National Oceanic and Atmospheric Administration (NOAA).
"There are more women getting interested in flying and it's also fun to have that camaraderie because to be honest, it's been a male-dominated field," said Captain Kristie Twining when interviewed by CBS News. Twining hopes that seeing her and her crew persevere through the male-dominated field of hurricane hunting will inspire a "new generation of pilots" (CBS).
According to the NOAA official government website, scientists onboard the aircraft were able to collect data, such as the structure of the storm and its intensity, by deploying instruments that "transmitted measurements of pressure, humidity, temperature, wind direction, and speed of the hurricane."
"People think you're a little bit nuts, but when you tell them why we're going out and doing this, going out and collecting all of this really important data, then people are usually really grateful for what you're doing," Lieutenant Lindsey Norman said when interviewed by CBS.
The data the scientists collect, as Norman mentioned, aids forecasters by helping them make accurate predictions during a hurricane. This data also helps hurricane researchers "achieve a better understanding of storm processes, improving their forecast models" (NOAA's website).
The crew spent nearly seven hours covering more than 3,600 miles to complete their task of learning about Hurricane Dorian as it moved towards the US mainland.
About the Writer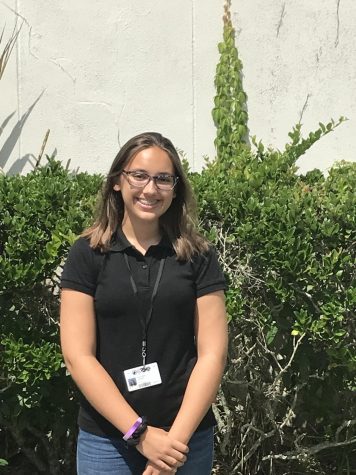 Emilyanne Richart, Reporter
Emilyanne Richart is a Sophomore Creative Writer at OCSA. She loves everything about Marvel, especially The Captain America Trilogy. Through her words...