Florida Man Hopes to Aid the Bahamas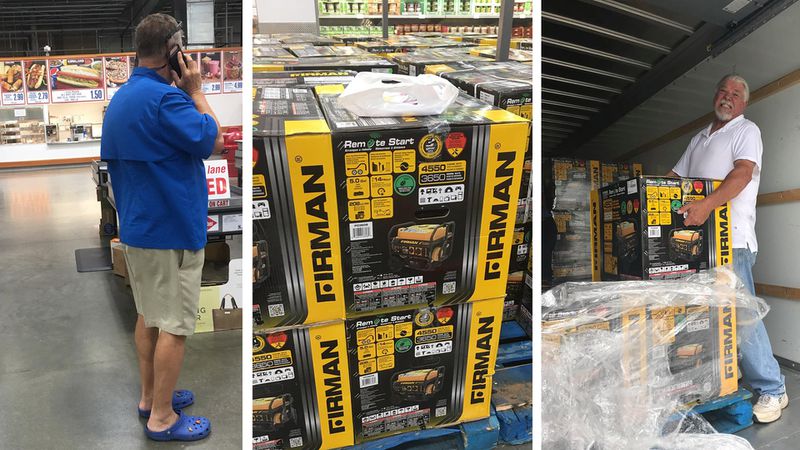 On September 4th, 2019, a Florida man in Jackonville, Florida, spent $49,000 at Costco for 100 generators and household supplies, which will be sent to victims of Hurricane Dorian in the Bahamas. The man told CNN that he wanted to remain anonymous, and was going to temporarily store the supplies in Stuart, Florida.  The city is approximately 100 miles from Grand Bahama island, which was hit the hardest by the hurricane.
Errol Thurston, tour-guide operator in the Bahamas and friend of the generous man, will be sending the supplies by boat and plane. "We have a lot of guys with planes to take it over," he told CNN. "There are hundreds of local captains with boats who are ready on standby to take the generators and chainsaws by boat."
Alec Sprague caught the deed on camera with the caption "Was just in Costco off Collins getting a generator (at $450 each) and this guy right here is purchasing over 100 generators and food to send to the Bahamas! All I could do was shake his hand and thank him! There still are good people in the world!"
The supplies have not been sent yet.
This follows the arrival of evacuees from the Bahamas in Palm Beach, Florida on the Grand Celebration humanitarian cruise ship Saturday. All passengers on board the cruise ship were properly documented to enter the country, according to US Customs and Boarder Protection (CBP).
Sunday held a different story, when a video posted on Twitter by CNN affiliate and WVSN reporter, Brian Entin showed an unidentified person use the loudspeaker to say that anyone traveling to the US without a visa needed to disembark. CBP was notified and told the vessel to "coordinate with U.S. and Bahamian government officials in Nassau before departing The Bahamas." It is estimated that a thousand passengers disembarked, however an exact number is unknown.
Dorian now moves toward Canada as a tropical storm while the US aids the Bahamas in dealing with the aftermath of Dorian.
About the Contributor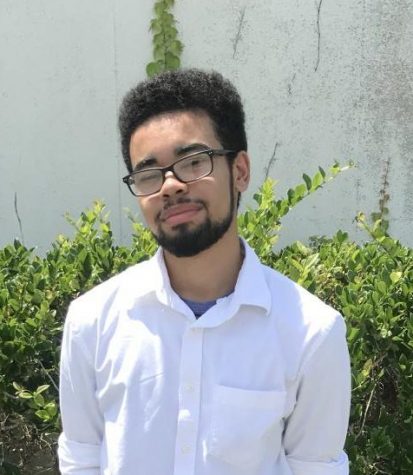 Brendan Guillen, Reporter
Brendan is a Senior Creative Writer who has a passion to expand the reach of the OCSA Ledger and keep the expanding audience informed in an educated manor....