Kavanaugh Faces Call for Impeachment
In July 2018, Brett Kavanaugh was nominated to an open seat on the United States Supreme Court by President Donald Trump. Following his nomination, several women publicly accused Kavanaugh of sexual misconduct, which had reportedly occurred years earlier. Calls were made for Kavanaugh to remove himself from consideration, but he refused. Despite objections from Democrats, and contentious, often hostile, confirmation hearings, Kavanaugh was ultimately approved by the Senate for a seat on America's highest court.
Many Democrats felt the allegations were not properly investigated. One of Kavanaugh's accusers, Deborah Ramirez, alleged that he inappropriately made sexual advances towards her at a college party. Although they were reported to the Federal Bureau of Investigation (FBI), Kavanaugh fully denied the events and Ramirez's accusations were deemed unsupported. No action was taken by the FBI, or any other investigative agency.
Kavanaugh sat on the bench of the Supreme Court for approximately one year when his prior alleged misconduct resurfaced, as did new calls for his impeachment, following a New York Times article which published excerpts from "The Education of Brett Kavanaugh: An Investigation." The excerpts contained new details of the alleged encounter between Kavanaugh and Ramirez and appear to corroborate the allegations of his inappropriate behavior. Max Stier, a classmate to Kavanaugh, informed the FBI that he saw Kavanaugh harassing woman at a party, but they denied to investigate the incident.
This has spurred impeachment discussions once again and fueled Democrats' arguments that the prior investigations were not thorough or complete. "It's more clear than ever that Brett Kavanaugh lied under oath. He should be impeached. And Congress should review the failure of the Department of Justice to properly investigate the matter," said Julián Castro, candidate for the 2020 United States presidential election.
Not all parties agree that impeachment proceedings should begin. On September 15, President Donald Trump tweeted, "Brett Kavanaugh should start suing people for libel, or the Justice Department should come to his rescue. The lies being told about him are unbelievable."
It remains to be seen whether Justice Kavanaugh will face impeachment, or whether the FBI will re-open the investigation into his past behaviors. However, the resurfacing of sexual misconduct allegations by several women has cast a shadow over Justice Kavanaugh and it is unclear if he will ever fully be able to distance himself from his accusers.
About the Contributor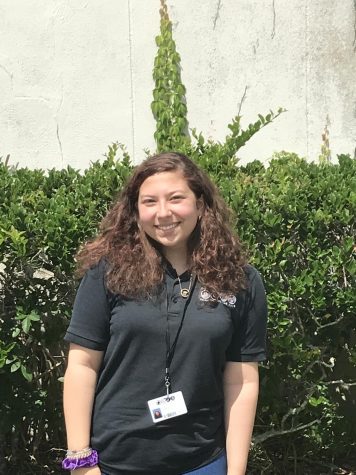 Alexis Incandela, Associate Editor
Alexis Incandela is the Associate Editor of The OCSA Ledger, whose goal is to serve the community through her writing. She hopes to have an impact on her...