Speech and Debate Claims 3 Wins
On Saturday, September 21st, the Osceola County School for the Arts', Speech and Debate Club participated in their first competition of the year at Lake Mary High School. Approximately 20 different schools from Central Florida attended the competition, which consisted of four separate rounds. At the end of the competition, the OCSA Speech and Debate Club claimed 3 wins.
Jordan Green, 12th grade Drama major, won 1st place overall in Oral Interpretation (OI) as well as best Novice. This was her first year joining the club, and her first time competing. "I was actually really nervous for this competition because I didn't know what to expect. I kept asking the rest of the team that came to the competition questions about the event and what I should expect. They are so great, they gave me tips and helped me feel more comfortable with everything. I felt pretty good about winning within the Novice category of the competition, but I never dreamed that I had a chance to compete with the Varsity students in OI since I was a Novice," said Green.
David Urena, 11th grade Creative Writer, won 2nd place in Oral Interpretation. This is his first year competing with the OCSA Speech and Debate team. "Speech and debate will welcome you and train you to be very confrontational, stern, assertive. It's meant for anybody, so I think everybody should join."
Justin Nazario, 11th grade Creative Writer, won 3rd place in Humorous Interpretation. This is his third year of being part of the Speech and Debate team. "It teaches you how to do stuff more in character and conduct yourself more professionally."
Deonte Clark placed 4th in Novice Congress, and Frances Oyola and Kimberlee Grullon placed 4th in Novice Public Forum.
The Speech and Debate team has their next competition on Saturday, October 5th. If you're interested in joining the team, meetings are held during the second half of lunch on the last teal day of the week, or you can contact the team sponsor, Ms. Apryl Taylor.
About the Contributor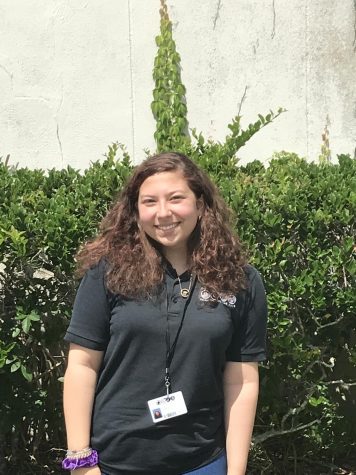 Alexis Incandela, Associate Editor
Alexis Incandela is the Associate Editor of The OCSA Ledger, whose goal is to serve the community through her writing. She hopes to have an impact on her...