Six-Year-Old Arrested for Throwing a Temper Tantrum at Elementary School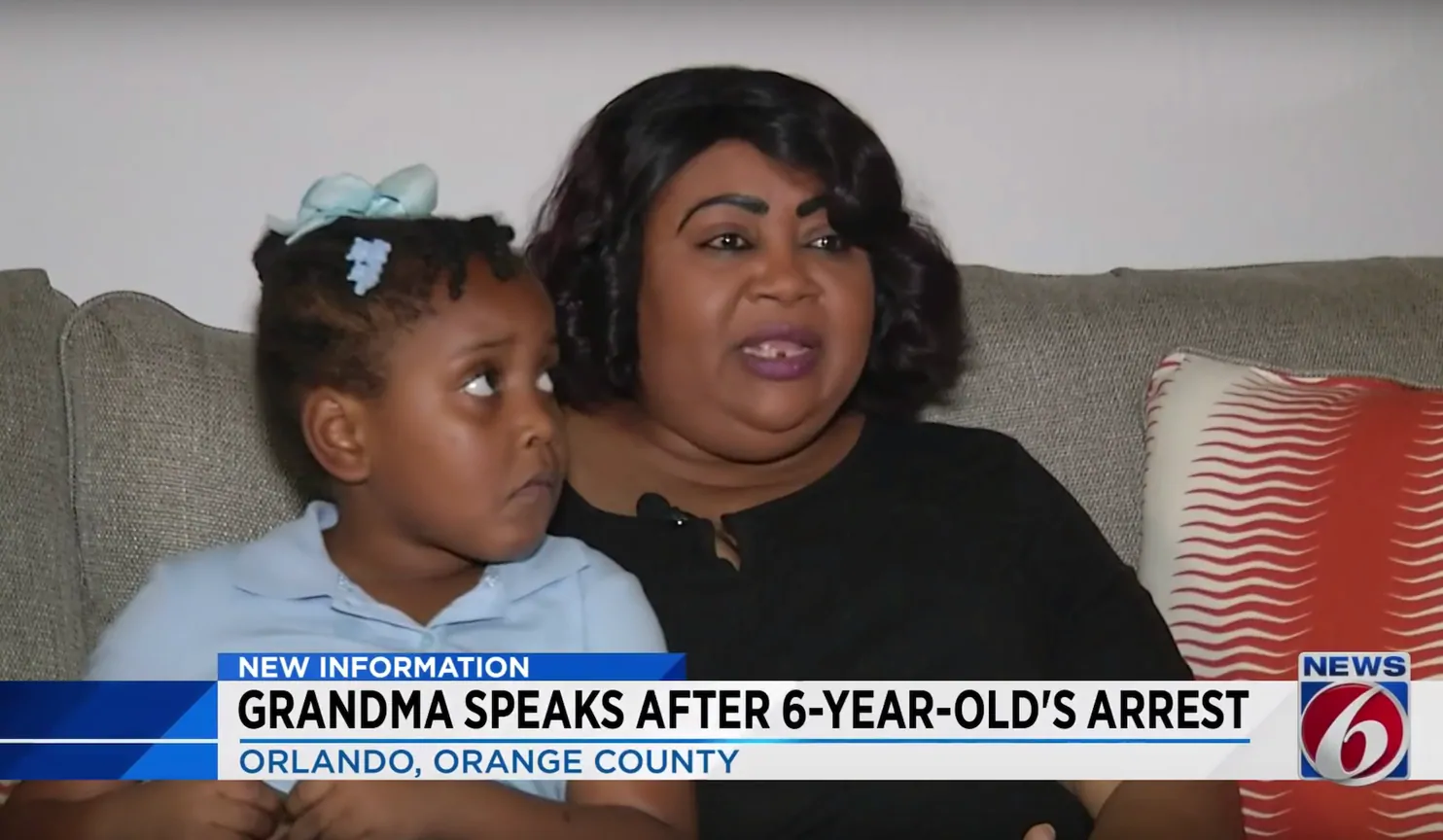 Meralyn Kirkland, grandmother of six-year-old Kaia Rolle, was shocked when she got the phone call that her granddaughter had been arrested and was being charged with battery. Rolle was taken away from her Orlando charter school in cuffs after throwing a temper tantrum and apparently kicking an adult. Reports say that the episode happened when an employee grabbed Rolle's wrists in order to calm her down, resulting in Rolle kicking her. Kirkland says that the other reason for Rolle's tantrum was caused by sleep apnea and that the family had been working hard to conquer the sleep disorder. "Well, I have sleep apnea and I don't behave like that," Kirkland recalls the officer stating after explaining the incident and how it was handled.
"No 6-year-old should be able to tell somebody that they had handcuffs on them, and they were riding in the back of  a police car and taken to a juvenile detention center to be a finger-printed and mug shot," Kirkland states. The Orlando Police Department are investigating the situation and Dennis Turner, the officer involved, who has recently been fired. Orlando Police Chief, Orlando Rolón, had said that Turner did not follow the department's regulations of attaining approval from a supervisor before arresting any minor under 12-years-old. It was reported that Turner had also arrested yet another six-year-old later the same day. Prosecutors reportedly intervened before either children were taking to the juvenile detention center.
"On behalf of myself and the entire Orlando Police Department, I apologize to the children involved and their families," Rolón stated about the incident. "As a grandfather of three children less than 11 years old, I can only imagine how traumatic this was for everyone involved."
State Attorney, Aramis D. Ayala, stated that even if the charges had gone through, that her office never had the intentions to prosecute in the first place. "I refuse to knowingly play any role in the school-to-prison pipeline at any age," Ayala said. "These very young children are to be protected, nurtured, and disciplined in a manner that does not rely on the criminal justice system to do it." Fortunately, both charges against the children were dropped.
"We must explore better options as a state," Ayala stated. "We must raise the expectations of how we respond in difficult situations. This is not a reflection of the children, but more a reflection of a broken system that is in need of reform."
Turner has yet to comment on the situation or on his termination.