Thomas Cook Bankruptcy Leaves Thousands of Tourists Stranded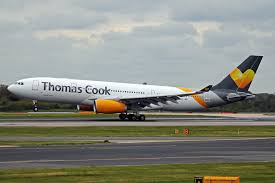 Monday, September 23rd about 150,000 tourists around the globe were stranded after British travel group Thomas Cook declared bankruptcy in result of failing to reach a last-ditch rescue deal.  As of now, only about half of the people stranded were able to be sent home. 
The recent collapse is not due to a decrease in business, but that the company was unable to secure a £200m lifeline from its bankers. The company was also suffering huge debts and was the victim of a disastrous merger in 2007. 
Because of Thomas Cook's failure, now other airlines are accused of taking advantage of the stranded tourists, after customers noticed that prices for flights on the travel company's former routes have risen sharply. For example, a woman on twitter accused Jet2.com flights of raising their prices from £284 to £511 as a result of price gouging. Other airlines have been following in their footsteps due to the loss in flight services from Thomas Cook. 
From Monday to Thursday night, about 61,000 tourists were brought home on over 275 flights, and Friday the 27th around 72 flights are planned to bring home another 16,000. Over the next two weeks, a flight program costing over £100m plans to bring the stranded home. The costs of refunding the tourists and refunding future bookings under the Air Travel Organizer's License could reach about 520 million pounds.