Transgender Case Heads to Supreme Court
Aimee Stephens was fired from her job at Harris Funeral Homes in Michigan, after telling her boss about her transition from male to female. "They basically fired me because I came out as transgender," said Stephens. 
When she found another job, she faced kidney failure and breathing problem. This forced her to attend dialysis treatment, which cost her $21,000 per week. "She no longer had insurance from her employer to cover the expense, but Medicaid and a foundation began to cover the expenses after the first month," said her lawyer Jay Kaplan of the American Civil Liberties Union (ACLU).  
Stephens filed a complaint against the funeral home with the Equal Employment Opportunity Commission on the grounds that firing her violated Title VII of the Civil Rights Act of 1964, which bans discrimination based on sex. 
A trial court ruled Stephens was discriminated against based on gender stereotyping, however, the court also ruled that Thomas Rost, the funeral home's owner, was exempt from Title VII because of his religious beliefs. The 6th U.S. Circuit Court of Appeals in Cincinnati, Ohio, overturned the lower court's decision. 
As of now, a policy enacted by President Donald Trump restricts transgender people from serving in the military.  On October 8th, the Supreme Court will decide if Title VII protects LGBT people from discrimination in the workplace, after hearing two other cases. Although Stephens won't be able to attend the oral argument due to health conditions, she hope this is an eye opener for everyone. 
If the court upholds the decision and sides with the employer, businesses will able to legally fire any transgender person, even if they're skilled, for no other reason than the fact that they're transgender. Transgender activists are concerned that with newly appointed Conservative Supreme Court Justices, Neil Gorsuch and Brett Kavanaugh, the court may allow the discriminatory firing. Activists fear that this would open the door to other types of discrimination. If the court sides with the plaintiffs, businesses will not be able to fire transgender people solely for their gender identity.
About the Contributor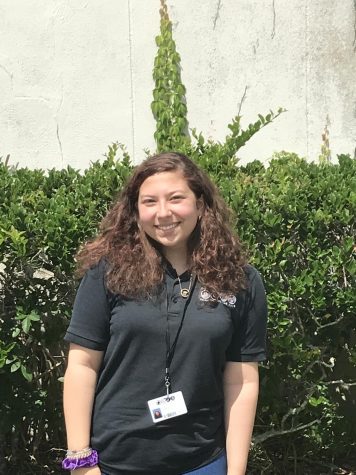 Alexis Incandela, Associate Editor
Alexis Incandela is the Associate Editor of The OCSA Ledger, whose goal is to serve the community through her writing. She hopes to have an impact on her...