Florida Officials and Officers Must Comply with ICE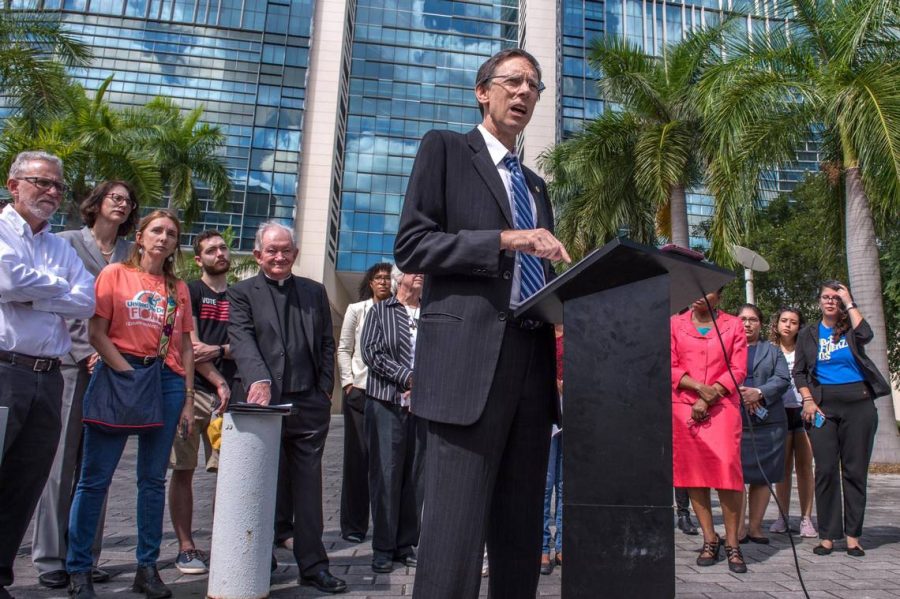 As of October 1st, sanctuary cities in Florida have been banned and all Florida officers and officials must comply with the Immigration and Customs Enforcement (ICE) agency. However, no city publicly declared themselves as a sanctuary city prior to SB 168, Florida's sanctuary city ban that was signed in June. Florida's Governor, Ron DeSantis, argued that forcing local law enforcement to work with ICE will make communities safer.
The City of South Miami and several immigrant agencies filed a lawsuit against Governor DeSantis and Florida Attorney General, Ashley Moody, in June, with the hope of preventing the controversial legislation from being passed. DeSantis signed the bill in June and it was enacted October 1st.
Miami U.S. District Judge, Beth Bloom, struck down a portion of state law requiring police to cooperate with federal immigration enforcement agencies across state lines. She ruled that the transportation of undocumented immigrants is solely the responsibility of the federal government. The final court order cited a 1996 statute that leaves room for law enforcement and federal officers to work together in immigration efforts. in compliance with the law, local police departments must hold undocumented immigrants for an additional two days, until ICE arrives. This includes those who have already served local sentences.
One of the complaints about the bill stemmed from its conflict with a 2017 city resolution, which states that officials would not "entangle themselves with immigration officials as a matter of course." It was passed after South Miami police were involved in immigration enforcement actions. The incident had the South Miami Police Department enter a South Miami resident's home to secure send the individual to ICE.
The laws passed by Congress act as an opening door for local and federal cooperation, which struck down the complaint. Bloom stated that "Congress gave a clear indication that it sought to facilitate, not preempt, the type of cooperation that SB 168 mandates."
South Miami Mayor, Philip Stoddard, a plaintiff in the case, stated "I'm a little baffled by it [the court ruling]…It's ridiculous. It's putting immigration enforcement above public safety."
The law also allows the governor or attorney general to act against officials who do not comply, including removing them from office. Not complying can mean anything, so does that mean DeSantis has an opportunity to fire his political opposition? Stoddard stated that "If I fail to abide by the provisions of this law, some of which are comprehensively vague, the governor may remove me from office." In theory, he can.
According to Paul Chavez, attorney at the Southern Poverty Law Center, the law's requirement that police use "best efforts" to aid immigrant enforcement is too vague. This likely comes as a result of the string of police brutality incidents occurring over the past five years. However Judge Bloom stated "The Court believes 'best efforts' to be sufficiently clear as to what conducted is or is not required for a facial pre-enforcement vagueness challenge."
"This means if ICE tells you to drop everything, patrol, protection of schools, criminal investigations,… you have to play Cowboys and Indians with ICE. Local law enforcement is secondary to immigration enforcement." Stoddard stated in regards to the court order released last Monday.
Florida is one of 12 states who have passed legislation to ban sanctuary cities.
About the Contributor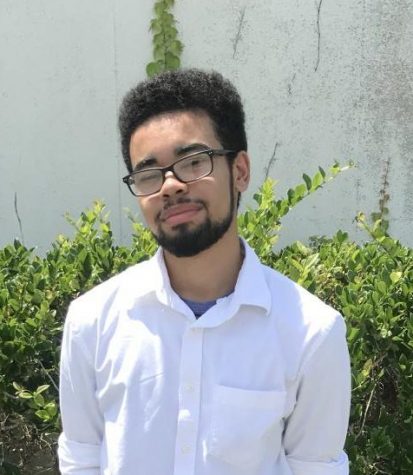 Brendan Guillen, Reporter
Brendan is a Senior Creative Writer who has a passion to expand the reach of the OCSA Ledger and keep the expanding audience informed in an educated manor....