Fall into Writing this Fall!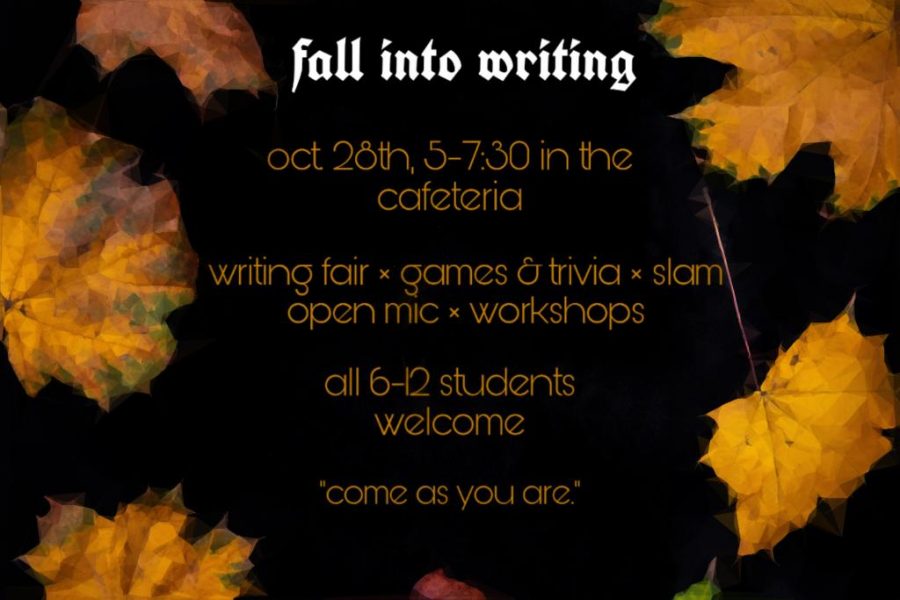 The OCSA Creative Writing Department is hosting its "Fall into Writing" event on October 28th, from 5:00-7:00 PM, and is inviting students from all majors, grades, and counties to come and enjoy a free, no RSVP needed, night of writing! Jaden Crowder, Sophomore Creative Writer, is organizing the event with Mrs. Austin, a Creative Writing teacher. Crowder sees the event as a "space that allows for everyone to come in as an artist, regardless of their strengths and weaknesses, and to come in and share their art".
You can expect to find activities related to popular horror, thriller, and mystery pop culture to celebrate the fall season and writing inspired by the "mood of October" says Crowder.
The event is split into two different parts for its two hour run. The first half will consist of a writing fair showcasing different forms of writing and different ways to interact with editing. For the last ten minutes of the first hour, there will be a slam poetry open mic.
The second hour is dedicated to four workshop groups: high school prose and poetry as well as middle school prose and poetry. The workshops allow for each participant to read either one poem or no more than two pages of a prose piece and receive constructive feedback from their peers on how to grow their work.
It is recommended for all attendees to bring in a finished piece of writing because the workshop "runs a bit easier when writers are already familiar with their work," says Crowder. If you are not able to bring in a finished piece, there will be a writing station open for the entirety of the event with open prompts, examples, and help for attendees to create their own pieces at the event.
Crowder says that the event is open to everyone as a "no guidelines and no judgement zone." She stresses the need to erase the stigma around who is considered a 'writer', as many people believe that they have to be advanced and experienced to be a writer. She wanted to create an event that was open to "all people, regardless of how they think their writing compares with the writing of others, especially those not in the creative writing department, as there's a disconnect between writing as other art forms." Crowder wanted to "create a space that allows for everyone to come in as an artist, regardless of their strengths and weaknesses, and to come in and share their art".
Crowder came up with the the event when she was tasked with creating a community outreach project for October as vice president of the core creative writing class. She was inspired from her former high school, where they ran an all-open writers festival. Crowder was initially thinking of just a night of workshop, but it evolved into the two-part event it is now.
While no additional dates are scheduled, there is definitely the possibility of a spring edition of the event. This depends on how well the Fall event works out, so please bring all your friends and enjoy 'falling' into writing!
About the Contributor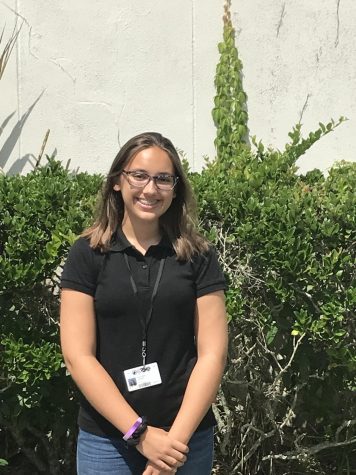 Emilyanne Richart, Reporter
Emilyanne Richart is a Sophomore Creative Writer at OCSA. She loves everything about Marvel, especially The Captain America Trilogy. Through her words...