The Shadow Box: OCSA's Upcoming Blackbox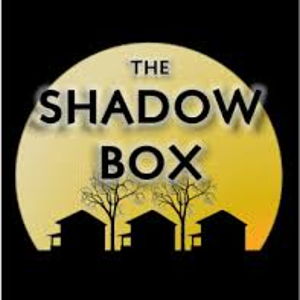 The Shadow Box is OCSA's upcoming black box that will be held at the school Thursday, October 1oth and Friday, October 11th, at 6:30 pm for $5 per person. The Shadow Box, written by actor Michael Cristofer, is a Broadway play that takes place in three cottages on the grounds of a large hospital. The play conveys the lives of three families, each with a member suffering from a terminal illness.
Jordan Green, a Senior Drama Major at OCSA, plays the role of Felicity, a complex character whose life is tormented by blindness, terminal illness, and dementia. Green explains that the audience will experience an emotional journey during the duration of the play. "There is such a variety of characters and relationships within the show that you are bound to relate to something or someone," Green explains.
Green also took the opportunity to state that not only will the show leave a great impact for those in the crowd, but also how the powerful message has affected the cast itself. "I think everyone in the cast can agree that this show has been an emotional journey for us ," Green stated. "This show has brought our cast really close together and we can't wait to share these stories with an audience."
Come support the Drama Department and the arts by attending OCSA's upcoming black box, The Shadow Box for a night emotional exploration.