NAHS Inductions this Friday!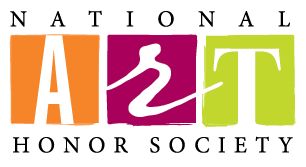 On October 11th, from 4-7pm, the National Art Honor Society (NAHS) will be holding their annual induction for new members. The purpose of OCSA's NAHS chapter is to spread art awareness in the community by collaborating and hosting events in the community such as chalk walk at Winter Park and mentor mentee art show, both in November. 
NAHS "recognizes high school students who demonstrate an outstanding ability and interest in art and promotes the highest standards in art scholarship, character, and service by bringing art education to the attention of the school and community", says the NAHS website. 
In her term as Vice President of the NAHS chapter at OCSA, Senior Art Major Sarah Vu has "learned to be more open and involved in the community" as well as "how to be a leader". 
Being a part of NAHS provides you with "opportunities for national recognition, scholarships, and connectivity to 58,000 plus outstanding art students" says the NAHS website. Once a member, you can be nominated for a National Art Education Foundation (NAEA) Award, apply for a NAEA grant, and learn how to get published by NAHS news and other NAHS publications. You are also eligible to submit artwork for possible inclusion in the annual NAHS/NJAHS Juried Exhibition held at the NAEA Studio and Gallery. 
Upon joining as a junior or senior in NAHS, you are also eligible to numerous college scholarships, such as the Rising Stars Secondary Recognition Program Award if you are interested in becoming an art educator. As a senior, you can apply for the Charles M. Robertson Memorial Scholarship, which is a 4-year partial scholarship to the Pratt School of Art & Design in Brooklyn, New York. As a senior NAHS member you are also eligible for scholarships to Columbus College of Art and Design, Maryland Institute College of Art, and the Art Institute. 
 If you are interested in joining the NAHS chapter at OCSA next year, you must be in high school, have at least a 3.0 GPA, and have taken a semester of a visual art class. If you have any questions, please contact the NAHS sponsor, Mr.Vedder. 
About the Writer
Emilyanne Richart, Reporter
Emilyanne Richart is a 10th grade  Creative Writer at OCSA. She loves anything that has to do with Marvel, especially the Captain America trilogy. She...