Chipotle is Now Paying for Employees' Full College Tuition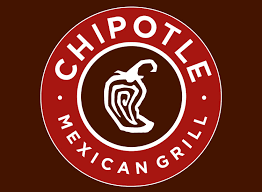 On Tuesday, October 16th, Chipotle announced they would pay for college tuition of all employees who decide to pursue business or technological degrees. The program is paying employees full tuition for 75 different business and technological degrees upfront. Though the opportunity goes for both full-time and part-time employees, you must work at the franchise for more than 120 days and work 15 hours a week.
The purpose for the generous proposition is the lack of recruitment of employees on Chipotle's part and the fact that fast-food chains have seen to hit an all time low when it comes to labor shortages. Chipotle's goal for the decision is an expected 150 percent turnover rate or higher. With the unemployment rate at only 3.5 percent, the competition for companies for employment is high. "It's a way not only to attract talent into the organization, but also a way to retain them," said Marissa Andrada, Chipotle's Chief People Officer. "We think it's a way to hold on to great people and make an investment in our future leaders." However, the opportunity does come with its conditions. Employees are required to finish out their studies working at the franchise and are also obligated to keep working at Chipotle six months after they earn their degree. In addition, the program does not pay for other essentials, including textbooks and room and board.
Many employees who are working students say that Chipotle has made scheduling difficult for them currently or in the past. Cristy Garcia, a student at the New School and former Chipotle employee, said she had to quit the franchise because they expected her to put work before school. Garcia also stated that her manager would consistently overlap her work schedule with her classes. "They made me feel guilty for prioritizing my education," Ms. Garcia, 18, said. "The fact that they're introducing a program now that asks students to use them as a way to access education is very ironic." Chipotle was sued by New York City last month under the city's Fair Workweek Law, accusing the franchise of forcing employees to work unpredictable schedules.
Jeremy Espinal, a undergraduate at Hunter College who works at Chipotle, says that the program can also cause an "unhealthy power dynamic" between manger and employee. Espinal, 20, says that many managers will use the opportunity against employees and threaten to take it away if they don't "act a certain way." Spokeswoman, Erin Woldford, said that all scheduling issues should be taken to the company in order to "make things right." "Managers are trained to work with employees to accommodate schedules whenever possible," said Wolford. "We're proud to offer best-in-class benefits and want to ensure our employees are able to fully take advantage of them."
Last year, the turnover rate for Chipotle's hourly workers was 145 percent. The number for the restaurant industry is not uncommon considering the tight labor market. Many fast-food chains have been coming up with strategies in order to acquire and maintain workers. Some include participating in training programs for former prisoners to creating schedules lasting only four days a week. Chipotle also announced last June of bonus programs that allow staff members, when they meet their benchmarks, to receive additional month's pay every year. However, economists say the best way to retain and recruit employees is to raise wages. Chipotle's average pay is $12 an hours, versus in New York, where it is an average of $14.
There are apparent positives and negatives in Chipotles new program. The difference between free tuition, but also a negatively impacted relationship with employer and employee is a very thin line. This announcement may also bring up the conversation on the financial rise of a higher education. The cost of college education has increased by more than 538 percent since 1985. From just 2011-2012, the increase of a two-year program has surged from $2,476 to $9,308. A four-year institution escalating around the same time frame has extended itself from $3,951 to $23,066 in just a few short years. Chipotle's course of action may attract many Americans who may feel that there only option may be working for the franchise in order to stay above surface of student loan debts. Student loan debt has reached an all time high in 2019, reaching to almost $1.41 trillion dollars. The worst state in financial debt when it comes to student loans being Florida.
Though Chipotle's method may also be an economic standpoint on the struggle on fast-food corporations, it may also just be the start of the conversation on the financial incline for students struggling to get a higher education in this country.