95% Of All Baby Foods Containing Poisonous Metals
Hang on for a minute...we're trying to find some more stories you might like.
On Thursday, October 16, a report was released by the Healthy Baby Better Futures Organization claiming that 95% of baby foods marketed in the United States contain lethal amounts of poisonous metals. 
168 different baby foods from manufacturers in the US found that 95% contained Lead, 75% contained Cadmium, 73% contained Arsenic and 32% contained Mercury, with one fourth of the products containing all four metals. No level of Lead consumption is safe, however one in five baby foods tested had over 10 times the 1-ppb limit of Lead endorsed by public health advocates. This could be extremely dangerous for young children. 
The foods that are at the highest risk include rice-based foods, sweet potatoes and fruit juices. The report released on Thursday stated "Even in the trace amounts found in food, these contaminants can alter the developing brain and erode a child's IQ. The impacts add up with each meal or snack a baby eats."  
Because rice is grown in water, it's good at absorbing organic Arsenic. According to the Food and Drug Administration, it has the highest concentration of arsenic than any other food. In the report from the HBBF, four out of seven rice cereals contained the most toxic form of Arsenic in levels higher than the FDA's proposed action level of 100 parts per billion (ppb). HBBF recommends cooking rice in extra water and pouring it off before eating to reduce Arsenic levels by 60%. 
For drinks, the report found that apple, pear, and grape juices can contain Lead and Arsenic. Experts say that milk and water are the best choices, however you can add water to juice to help stay safe.  
Study author Jane Houlihan, research director for Healthy Babies Better Futures, said in a statement that "We need the FDA to use their authority more effectively, and much more quickly, to reduce toxic heavy metals in baby foods." Because of the study, the top Democrat in the Senate is now calling on the Food and Drug Administration to investigate different types of baby food and the metal in them. Hopefully they will get to the bottom of this and fix it before anyone gets hurt.  
About the Writer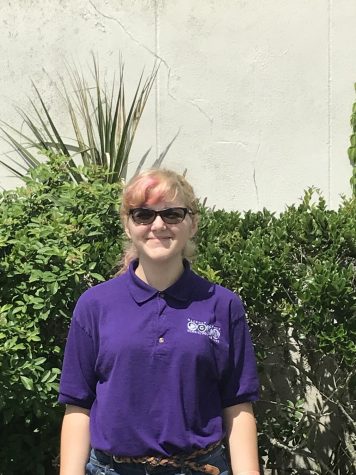 Allison Schreck, Reporter
Allison is a Sophomore Band Major at OCSA. She joined The OCSA Ledger because she would like to inform the public about the important events at OCSA and...