OCSA Gaming Tournament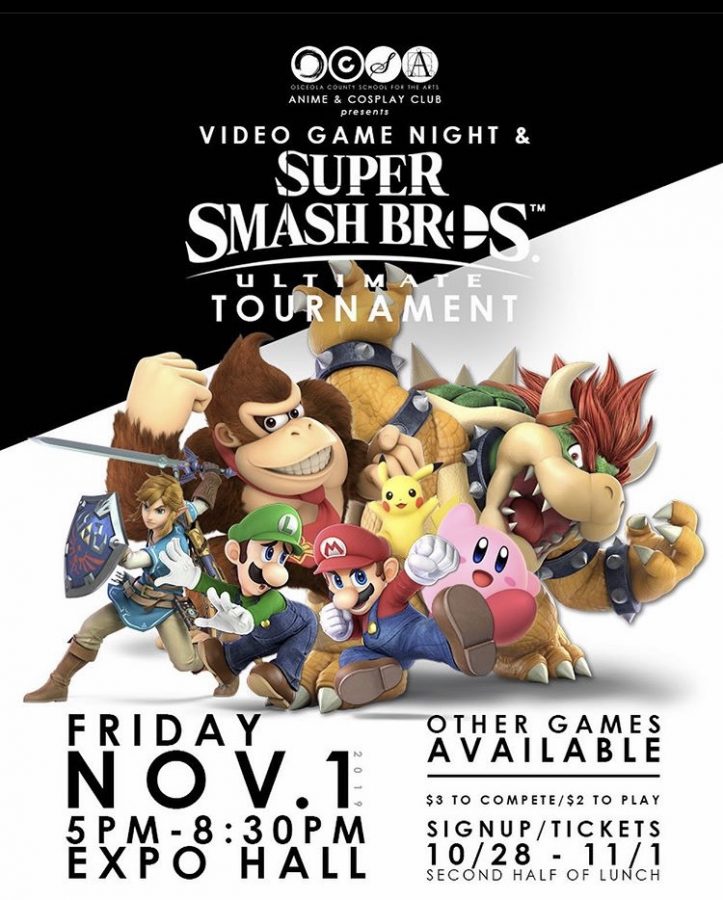 The Osceola County School for the Arts' Anime and Cosplay Club will host the Super Smash Brothers Ultimate Tournament on November 1st.
The Anime and Cosplay club is hosting the tournament to raise money for future functions. One of the major concerns for Mr. Olivo, the head of the club and our Career and Technology Education teacher, is the lack of funding. "We want the funds to eventually push for a cosplay competition. We would need sewing machines, the cloth, and other materials." Another issue is the clash with dress code. The Osceola County School District has implemented a ban on all non-school bought hoodies this year, along with pre-existing dress code policies, which hinder the attempts at cosplay unless they coincide with dress down days.
Super Smash Bros. Ultimate was selected as the main game because of the massive following and availability for all ages. The game had sold 13.81 million copies by April 25th, despite launching December 7th.
There will be multiple games available besides Super Smash Bros. Ultimate, such as Mario Kart, Just Dance, and a host of others. Mr. Olivo plans to bringing his Mac computer with a Nintendo emulator, which allows for a multitude of games to be played. "The number of games we have available will depend on the player outcome" Mr. Olivo commented.Last year, the tournament had a 32 player bracket, the largest since the club's founding.
Any student in Osceola County may sign up and register, the cost to play is $2 and the cost to compete is $3. Tickets are currently being sold during lunch by the theater steps.
About the Contributor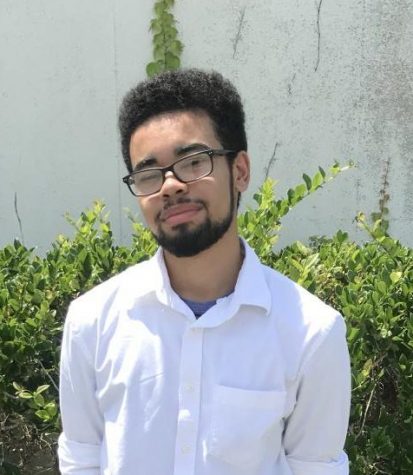 Brendan Guillen, Reporter
Brendan is a Senior Creative Writer who has a passion to expand the reach of the OCSA Ledger and keep the expanding audience informed in an educated manor....