Trump Receives Mockery Amid Being Booed at World Series: Twice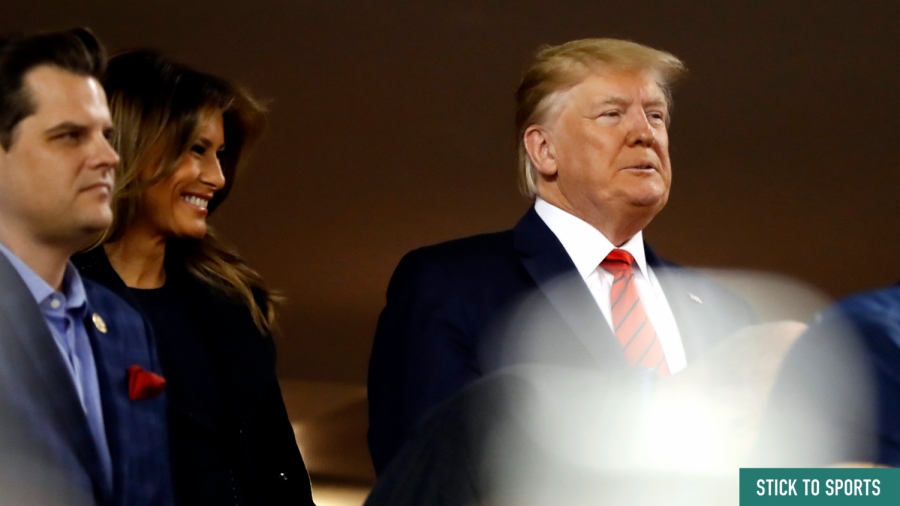 Upon being announced during Game 5 of the final World Series game in Washington, on Sunday,  President Trump received anything but the warm welcome he's used to having in his cherry-picked room of followers. Trump was met with a stadium of boos, a sprinkle of "Impeach Trump" chants, and the infamous "Lock Him Up", a play on his "Lock Her Up" cheer about Hillary Clinton.
Fox Nation Host, Tomi Lahren, who mockingly dressed up as Congresswoman Alexandra Ocasio-Cortez for Halloween and brought forth controversy, wrote an Op-Ed about the booing, saying that Nationals Fans can "boo all they want" but Trump "has it going for him." Lahren boasted that Trump can fill "comparably-sized stadiums like that at almost every rally and he does it with just a podium and an American flag." However, CBS Host Stephen Colbert refuted this, stating that "It has been a long time since Donald Trump faced anything other than a crowd of handpicked supporters, and I have a feeling it's going to be a while before he does that again".
Among Stephen Colbert, many other late night hosts joined the ridiculing with snarky comments. Upon being applauded when entering his late show on Sunday night, Jimmy Fallon said that he "felt the love" and felt "the complete opposite of Trump at last night's World Series".
Three days later on Wednesday, President Trump refrained from attending game seven of the World Series, instead attempting to play his $250,000, 30 second campaign ad at the game in Houston. This again brought forth booing from Washington Nationals fans.
About the Writer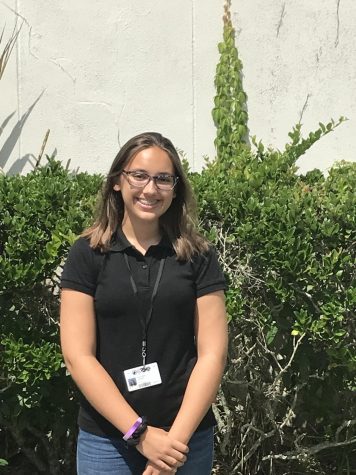 Emilyanne Richart, Reporter
Emilyanne Richart is a Sophomore Creative Writer at OCSA. She loves everything about Marvel, especially The Captain America Trilogy. Through her words...