March for our Lives Florida's Rally to Tally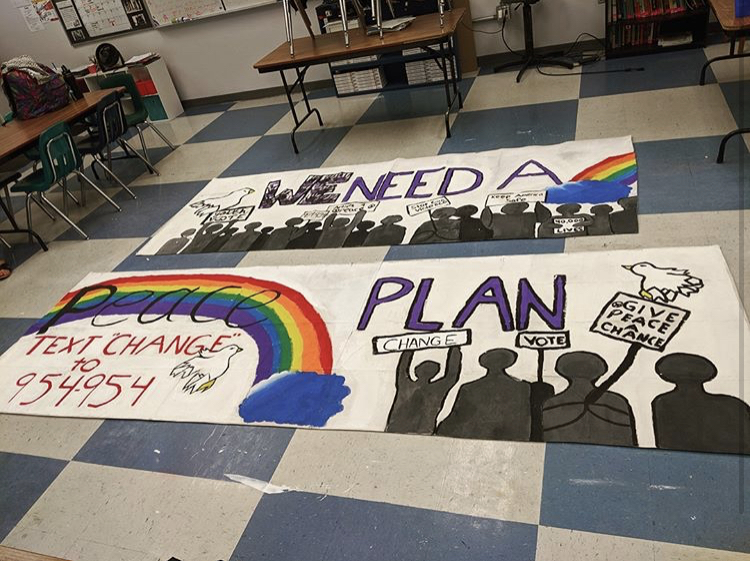 The March for Our Lives club is heading out to Tallahassee this Thursday, November 14th for "Rally to Tally." Rally to Tally, an event created by March for our Lives Florida, attempts to persuade legislators to adapt the Peace Plan.
March for our Lives (MFOL) is introducing a Peace Plan for a Safer Florida at the event, to "end gun violence, right here at home." There they will "advocate for our State Legislature to take action on Gun Violence Prevention this upcoming session" says Krunali Brahmbhatt, a member of the State Board as the Communications Director of MFOL Florida, via email with The OCSA Ledger.
In Tallahassee, MFOL Florida will hold a press conference and a demonstration, and will speak with Legislators to outline and advocate the Peace Plan. MFOL Florida will display the banner they entrusted OCSA's MFOL chapter to create. The banner will also be brought around the state with MFOL Florida to advocate for the Peace Plan.
Amid the numerous shootings taking place all around our nation, we need a thought out solution that can help eliminate the possibility of another. The Peace Plan for a Safer Florida is that solution. The Peace Plan is MFOL Florida's adaptation of MFOL's Peace Plan for a Safer America, and applies the National Peace Plan's principles of C.H.A.N.G.E. This acronym was written by survivors, so that "you don't have to be one," and highlights the peace plan's objectives: Change the standards of gun ownership, Halve the rate of the rates of gun deaths by 10 years, Accountability for the gun lobby an industry, Name a director of gun violence prevention, Generate community based solutions, and Empower the next generation.
Brahmbhatt notes that the Florida Peace Plan also outlines "why these steps need to be taken in Florida, and how our State Government needs to take action to stop this Gun Violence Epidemic, notably pointing out bills in the Florida Legislature that follow our guidelines of C.H.A.N.G.E."
Rally to Tally was organized by the MFOL State Board and the MFOL Florida team. Brahmbhatt pointed out in the interview how the state directors, Serena Rodriguez and Alyssa Ackbar, the Policy Director, Christopher Zoeller, and the Deputy Policy Director, Logan Rubenstein, all "put in so much work for this event" and without them, "none of this would be possible." Brahmbhatt and the remainder of the State Board are the main organizers of the event.
Gun violence is a pressing issue in America, one that needs an effective solution. Unfortunately, the younger generation will have to take time out of their education to step up and beg adults to tighten gun laws to ensure public safety.
About the Writer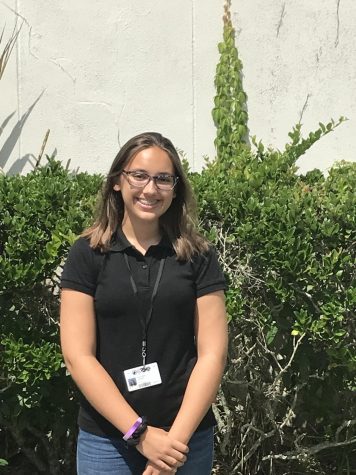 Emilyanne Richart, Reporter
Emilyanne Richart is a Sophomore Creative Writer at OCSA. She loves everything about Marvel, especially The Captain America Trilogy. Through her words...