Florida Man Wants Less Buck for his Bang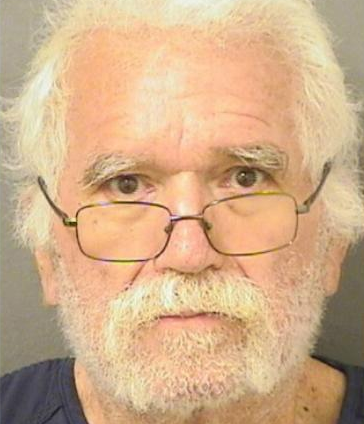 On November 18th, 2019, 73-year-old Sandy Hawkins robbed a Wells Fargo in Boca Raton, located in Palm Beach, Florida. The catch? He was given more money than he asked for and returned the excess.
Hawkins had walked into the Wells Fargo wearing a "Make America Great Again" shirt at approximately 11:30 a.m. He told the bank teller that he had a weapon and demanded $1,100. He was given $2,000 and then told the teller "it was too much" and demanded $1,100 a second time. Upon receiving the money, Hawkins left the bank.
Hawkins was discovered in his home on Tuesday, after the manager at the sports bar near the Wells Fargo identified him. When police arrived, he admitted to the crime and said "I will make this easy." He handed police the bank deposit slip that read "Give me $1,100. Now. No Alarms, Hope to get caught."
Hawkins was charged with robbery and is being held at Palm Beach County jail with a $50,000 bond. According to Hawkins' old landlord Scott Vail, Hawkins was an "affable kind of person" who "probably reached some  kind of breaking point" when his wife died in 2013.
There is no information available for Hawkins' motive, though he did not previously have a criminal history according to Assistant Public Defender Paul Caruso.