NHHS food drive
Recently, WESH 2 News contacted our school in an effort to start a food drive. The National Hispanic Heritage Honor Society (NHHS) has decided to step up the the challenge. Outside of Mrs. Marrero's room awaits wagon where students can donate their items.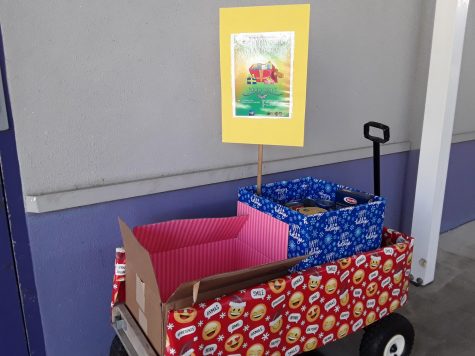 Those who donate up to five food items may receive one community service hour as well, so if anyone is in need of extra hours, this is a great opportunity.
The drive will last until December 11th, when the 12th grade students in NHHS will take their donations to Gatorland, where Second Harvest Food bank will collect them. While they are visiting, WESH 2 News will give an exciting opportunity to interview some of the students involved with the drive.