Famous Rapper, Juice WRLD, Has Passed Away
Rapper Juice WRLD has reportedly died after suffering a seizure at Midway airport in Chicago, IL. He celebrated his 21st birthday last week.
Jarad Anthony Higgins, known professionally as Juice WRLD, was an American rapper, singer, and songwriter. He became well known last year when his single "Lucid Dreams" lifted all the way to No. 2 on the Hot 100. It helped him gain a recording contract with Lil Bibby's Grade A Productions and Interscope Records and became one of many hit singles over a very short period of time. In just two years, Juice WRLD placed an incredible 25 songs onto the Hot 100, which is more than many well-known musicians in other genres have had in their entire careers.
According to a report, the 21-year-old artist took "several unknown pills" prior to his medical emergency early Sunday at Midway International Airport.
According to the Chicago Tribune, Chicago police were notified that federal agents suspected the plane was carrying "weapons and narcotics" while it was still on it's way to Midway. The plane's pilot alerted authorities that there were guns on board the flight.
After the plane landed around 2 a.m. on Sunday, the 10 passengers on board — including Juice WRLD and his longtime girlfriend, Ally Lotti — were met by agents. According to TMZ,  at some point between the plane landing and authorities conducting their search, witnesses saw Higgins swallowing several Percocet pills. They believed it was in an attempt to hide them. Shortly after arriving on a private jet, the rapper had a seizure in the airport hangar and was rushed to the hospital, where he was pronounced dead, according to police. When asked if her boyfriend had any medical issues or had ingested any drugs, Lotti replied that Higgins did not have any medical conditions, but that he "takes Percocet and has a drug problem."
It's unclear whether the drugs played a role in the rapper's death, but an autopsy is scheduled for Monday, according to the Cook County Medical Examiner's Office.
Numerous celebrities mourned the fallen star on Twitter and Instagram. "I would like to see all the younger talent live longer and I hate waking up hearing another story filled with blessings was cut short," Drake wrote in an Instagram post.
"Juice Wrld" is now the Top Twitter trend in the United States with more than 1.5 million tweets and his biggest hits,  "Rest In Peace," "R.I.P.," and "Lucid Dreams"  have also been trending all day. He will likely return to the Top 10 of the Billboard 200
About the Writer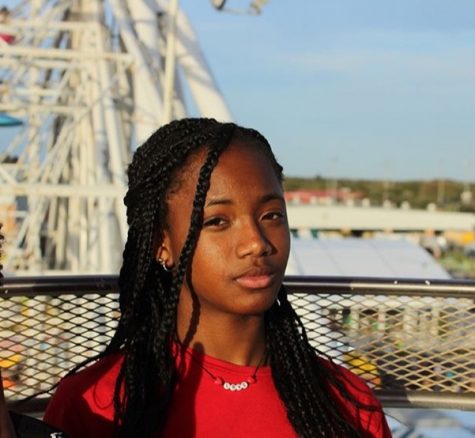 Raquel Perry, Reporter/Marketing Manager
Raquel Perry is a Senior Creative Writer at the Osceola County School for the Arts. As a journalist, her one goal is to present news in a well-rounded...