United Nations Climate Summit Left with Unresolved Questions
Over the past two weeks, the United Nations Climate Summit was held in Madrid, Spain. Unfortunately, it ended on Sunday with no solutions in place to address the issue.
This was the 25th United Nations Climate Change Conference (COP25) and the purpose was to update the 2015 Paris Climate Agreement. The agreement was intended for countries to take measures to educe greenhouse gases, which would ensure the Earth does not warm any more than 2 degrees Celsius, per year.  Although the United States was previously an active member, it will now be excluded from future conferences as President Donald Trump is withdrawing the country from the Paris Agreement. The withdrawal will be finalized November 4, 2020.  Important topics were not discussed, such as a plan to regulate carbon, or how to repair damages caused globally by the increasing temperatures. Many of the smaller countries participating came forward to express their concerns over how they were in a vulnerable state due to the climate crisis. Some wealthy, powerful countries such as the U.S. refuse to address the problem, while emitting the largest amount of harmful gases.
Vice President of Climate and Economics at World Resources Institute, Helen Mountford, said, "Instead of leading the charge for more ambition, most of the large emitters were missing in action or obstructive. This reflects how disconnected many national leaders are from the urgency of the science and the demands of their citizens. They need to wake up in 2020."
Multiple scientists are urging action.  They are concerned that delaying action will result in more damage, as well as a more difficult road to correct the problem.
"The global emissions' curve needs to bend in 2020," claimed Johan Rockstrom, Director of the Potsdam Insitiution for Climate Impact Research, near Berlin, Germany. "Emissions need to be cut half by 2030, and net zero emissions need to be a reality by 2050," he said. "Achieving this is possible — with existing technologies and within our current economy. The window of opportunity is open, but barely."
About the Writer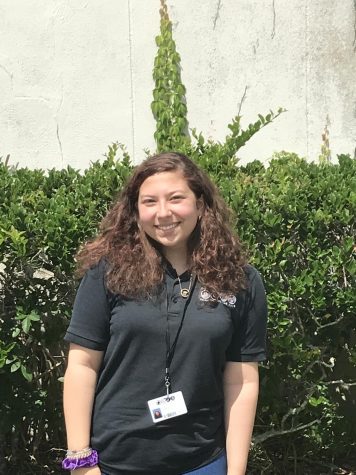 Alexis Incandela, Associate Editor
Alexis Incandela is the Associate Editor of The OCSA Ledger, whose goal is to serve the community through her writing. She hopes to have an impact on her...