Puerto Rico Earthquakes Cause Worry for Families
This year over 950 earthquakes and aftershocks have affected Puerto Rico. As they cause catastrophic damage, students and teachers at OCSA with a Puerto Rican background feel the effects as well.
On Tuesday, January 7th, a category 6.4 earthquake hit Puerto Rico, making it the highest magnitude earthquake in the century. This earthquake was the strongest one of the many that have struck the country this year. As the quakes keep coming and more homes and schools are torn down, families in the United States worry for their loved ones that live in Puerto Rico or are visiting.
Some of these people can be seen at OCSA. Mrs. Garay, a Spanish teacher at OCSA, is from Puerto Rico and has family living there. She says that she's constantly keeping in touch with her family in case something happens to them. "I have a group chat on my phone with my family in Puerto Rico," she states. "I'm constantly checking to make sure they are okay. It's very hard." She also says people in her home area are sleeping in their cars just in case an earthquake hits. "If an earthquake hits in the middle of the night, it's safer for people to be in their cars," she adds.
The students at OCSA are also feeling the effects of the earthquakes. Arianna Santiago, a 10th-grade orchestra major at OCSA, says that her grandmother visits Puerto Rico often, and her family owns two houses there. "I really worry about my grandma," she states. "I don't know what I would do if something happened to her while she was traveling over there." Earthquakes and aftershocks are continuing to strike Puerto Rico every minute, and all we can do is hope for the victims and families affected by them.
About the Contributor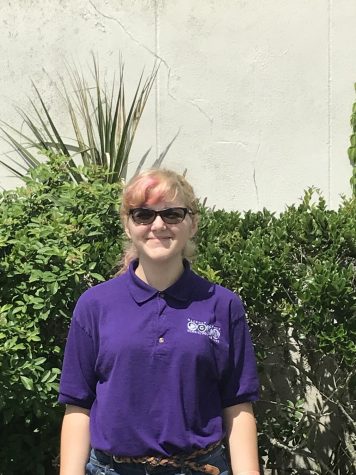 Allison Schreck, Reporter
Allison is a Sophomore Band Major at OCSA. She joined The OCSA Ledger because she would like to inform the public about the important events at OCSA and...