2020 "Run to the Beat" 5K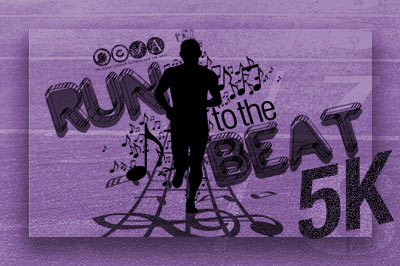 The annual "Run to the Beat" 5K hosted at the Osceola County School for the Arts is coming up very soon! According to Mrs. Laurie Smith, a science teacher here at OCSA and host of the 5K, registration is $20 and proceeds go to the student organizations that help her with the race. This includes those performing on the course, directing the runners, and handing out water.
The run goes around both OCSA and Tupperware property. Tupperware Headquarters is one of the 5k's major sponsors. They provide much "swag" to anyone who participates, for example, water bottles. Mrs.Smith also stated that they help "recruit most of the runners who take part in the 5K. The race tends to attracts 60-80 runners a year."
Mrs. Smith explained that she, "would like to think that the race has a positive impact on the school as it doesn't cost the student groups any money to participate. They only have  to give up time and volunteer on a Saturday for a few hours." Students are also rewarded with three hours of community service which, according to Mrs. Smith, can help with National Honor Society and Bright Futures. What makes "Run to the Beat" so special is "the students and being able to showcase their talent to the community." The runners are serenaded by the student body with their artistic talent as they run the course. This includes band, orchestra, and vocal performances.
Anyone is encouraged to sign up for the 5K. The event is promoted through all social media outlets, including community groups and district announcements. The run will be held on January 25th at 8 am. However, if you are participating in the event as a volunteer, you are required to be at the school by 7:30 am.
Sign up for the "Run to the Beat" 5K and support OCSA!