Coronavirus Continues to Spread
A new and potentially dangerous upper respiratory virus which emerged in China has the Center for Disease Control concerned.  This week, China confirmed 17 deaths and more than 440 active cases of Coronavirus. The start of the virus was linked to a seafood market in the city of Wuhan and causes pneumonia-like symptoms. Chinese officials say the disease can easily be spread through human contact, which makes it dangerous to the population.   
The virus belongs to a larger family of Coronaviruses that can cause severe and sometimes fatal conditions.  One such condition is Severe Acute Respiratory Syndrome (SARS), which killed nearly 800 people globally during a 2002 outbreak that also started in China. 
The city of Wuhan has seen a majority of the Coronavirus cases that have been confirmed. However, smaller outbreaks have been reported in Korea, Thailand, and the United States. 
This is a busy time of travel for many, as The Lunar New Year is Saturday. Millions of people came in and out of the country during that time.  Security measures were taken at Wuhan Tianhe International Airport on Tuesday as passengers wore face masks when authorities began screenings.   
On Wednesday, January 22nd, The World Health Organization (WHO) was set to hold a meeting to decide whether the outbreak is an international public health emergency. However, the organization opted to postpone their decision to collect more data. The next meeting is scheduled for Thursday, January 23rd.
"You cannot absolutely prevent entry into the country of a disease like this. The incubation period is probably a week," said Brendan Murphy, Australia's chief medical officer. "It's about identifying those with a high risk and making sure people with a high risk know about it and know how to get medical attention." 
About the Writer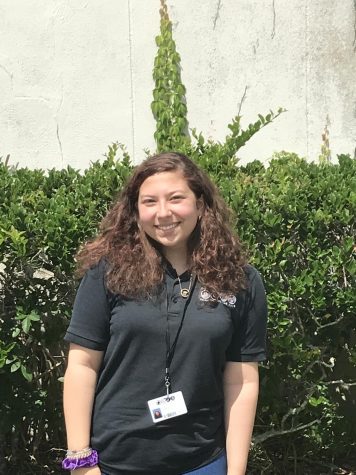 Alexis Incandela, Associate Editor
Alexis Incandela is the Associate Editor of The OCSA Ledger, whose goal is to serve the community through her writing. She hopes to have an impact on her...