Lucky's Market Reported to Shut Down Most of its Store Locations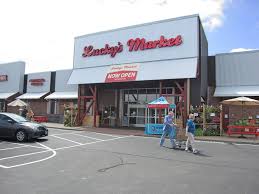 Unfortunately, those who loved sipping wine while grocery shopping won't be able to anymore. Or, at least those who don't live in Melbourne. By Febuary 12th, all but seven total markets will be shut down, only one of the remaining will be in Florida.  This sudden shutdown of markets has been a shock for many. Future plans to expand in Denver have been canceled due to the sudden change.  
Despite the love Lucky's market is known for recieveing, the reason for this move suggests otherwise. CEO Rodney McMullen of Kroger (The parent company of Lucky's Market) said "The amount of investment that it would take for Lucky's to be a meaningful contributor to Kroger overall, and the efforts that it would take, we just didn't think it created a good return for the investments that were needed to be made."
Stores that are about to be shut down are knocking down their prices to get rid of as much product as possible before the permanent closing. As far as remaining employees, it is unclear what will happen to them, as many may suffer due to being let go so suddenly.