OCSA Senior Hall of Fame: Emily Winkelbauer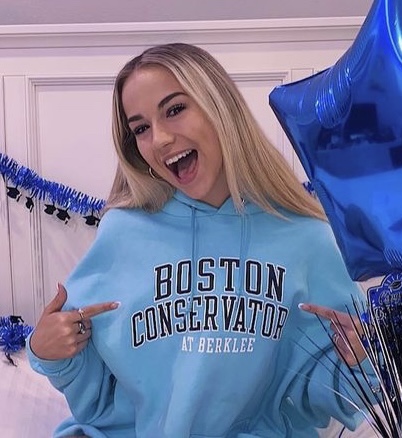 Emily Winkelbauer began dancing at OCSA in the 6th grade, where a career of dance followed her to graduation. While winning awards, forming relationships, and assisting dance competitions at the same level as teachers in her senior year, Emily made her mark to students and teachers earning her place in the OCSA 2020 Senior Hall of Fame.
Dancing at OCSA gave Emily the outlet to her growing passion. She describes dancing now as, "another world that makes me feel good and that shines to the audience, which then brings them in to watch my story." Emily has impacted people with her work, growing many relationships with students and faculty.
From a young age she dreamed of leaving a legacy behind her like those in grades above her, now she got to shadow a 9th grade dance class who have depicted her as a hard-worker.
"Emily has been an inspiration to me. She started at the same place as me in 6th grade and made a name for herself. I hope I can do the same in my art area as her," said Jahzahnya Moncrieffe, 9th grade dance major.
The effort she has put in to her dance is paying off well though. Living by the motto, "you'll never know, unless you try. and if you fail, you know it wasn't right," has resulted in the earnings of 3 national titles, 19 regional titles, and competing in community setting. Emily has marched through the dancing world and fueled her inner artist.
When I spoke to Emily I understood her reputation as someone who is persistent and determined. While managing high school she still worked hard, even after failures that would discourage others. In the few minutes I had interacting with her there was a clear brightness in her mood. Along with her dance.
After high-school she plans to attend the Boston Conservatory at Berkley for Dance, Where she will then move on to fulfill her desires to teach and influence by opening her own dance studio. Continuing to make her mark with impressionable young dancers, impacting others the same way she has impacted the artistic community at OCSA.