Russia Faced with Sanctions by Countries Around the World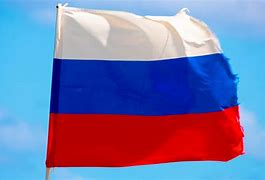 As the Russo-Ukrainian War takes a turn for the worse, different countries around the world have begun showing Ukraine support through sanctions.
Sanctions are limitations that one country or a group of countries place on another country, and occasionally, on specific citizens of that country. Reasons for sanctions can range from retaliatory trade sanctions to attempting to change the behavior of a country.
There are two main types of sanctions, asset freezes and trade sanctions. Asset freezes prevent assets from being moved, sold, or used. Trade sanctions include limiting the amount of goods that can be traded between countries and embargoes that prevent various goods and services from being supplied to one country by another.
As it stands, ten countries have placed sanctions on Russia with the European Union to show their support towards Ukraine during these trying times. This list includes the U.S, Switzerland, Japan, South Korea, UK, Canada, Czech Republic, Taiwan, Australia, and New Zealand.
President Joe Biden on Tuesday, February 22, announced that the U.S. is placing limitations on two of Russia's largest banks, cutting them off from getting loans from the West and affecting Russia's elites and their families. With access to these banks, these powerful Russian officials would be able to use their money in other locations and successfully use it for the war effort.
These measures immobilize any assets in Russia's central bank, hindering Russia's ability to access hundreds of billions of dollars. Biden, while speaking on the sanctions, said, "Russia-wide restrictions to choke off Russia's import of technological goods." This includes, "exports of sensitive technology, primarily targeting the Russian defense, aviation, and maritime sectors to cut off Russia's access to cutting-edge technology."
After over two hundred years of neutrality, Switzerland has placed sanctions on Russia. The Swiss government will adopt EU, the European Union, sanctions inflicted after the invasion of Ukraine and immediately freeze any assets belonging to Russian President Vladimir Putin, Prime Minister Mikhail Mishustin, and Foreign Minister Sergey Lavrov. While speaking on the sanctions, government officials stated, "Switzerland's status as a neutral state remains unchanged," the department added. "Neutrality does not imply to be indifferent with regard to violations of international law." Switzerland will also close its airspace to flights from Russia and impose entry bans against individuals who have a connection to Switzerland and are close to the Russian president.
Farther east, Japan on Tuesday joined the United States and other allies by freezing assets of Russian leaders and three financial institutions. Aside from those held by six individuals, which includes Putin and Lavrov, Japan will freeze assets of Russia state-owned Promsvyazbank and Vnesheconombank, and the country's central bank. Japan will also prohibit exports to forty-nine Russian entities as part of the deterrent.
The South Korean finance ministry announced Tuesday that it will ban transactions with seven major banks and their affiliates, in line with U.S. financial sanctions. Furthermore, the Korean government also strongly urged domestic public and financial institutions to suspend any trading of treasury bonds that are issued after March 2nd. Aligning with their thoughts of preventing war through negotiation.
The UK said on Monday it will lock Russia's Sberbank out of the sterling clearing and place sanctions on three other banks as well as freeze assets on Russian lenders within days. It was revealed last week that the UK's largest-ever stack of sanctions against Russia that target banks includes members of Putin's closest circle, and wealthy Russians. "Punishing sanctions are meaningless until properly implemented, and these changes will allow us to pursue Putin's allies in the UK with the full backing of the law, beyond doubt or legal challenge," Prime Minister Boris Johnson said. Britain will also ban Russia's flagship airline Aeroflot from landing in the UK, suspend dual export licenses to Russia, and ban exports of some high-tech exports and parts of the extractive industry. 
Moving onto "smaller" sanctions, Canada announced sanctions against Russia on Friday, targeting sixty-two individuals and entities, including members of the elite and major banks, and cancelled all export permits. The Czech Republic banned Russian airlines from flying to the central European country and is considering further steps against Russia.
Taiwan will impose sanctions on Russia with the world's largest contract chipmaker saying it would comply with all export-control rules. Australia imposed sanctions on Russia, targeting several of its elite citizens and lawmakers, and said it was "unacceptable" that China was easing trade restrictions with Moscow at a time when it invaded Ukraine. Finally, New Zealand imposed targeted travel bans on Russia and prohibited trade to its military and security forces.