West Side Rehearsal Update!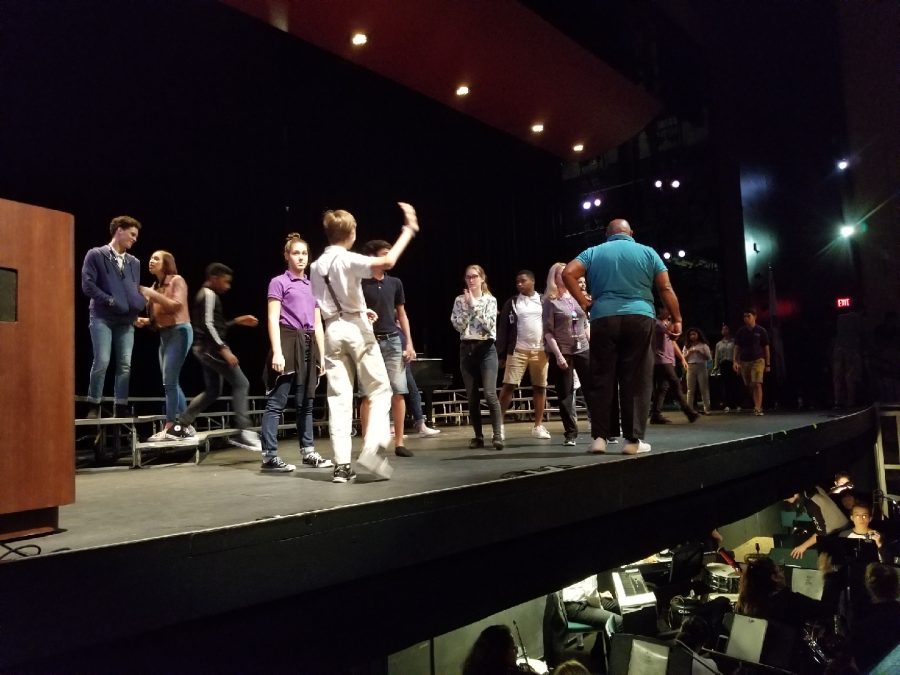 OCSA's new production of West Side Story will be on  November 1st-4th. The musical is about the rivalry between two teenage gangs from different ethnic backgrounds called Sharks and Jets. West Side Story has revealed the triumph of the spirit over the obstacles often faced by immigrants.  Participants in the show have been rehearsing strictly to make the show the best to their ability and get their message across. The dancers have been working on blending various styles in each dance and the musicians have been working on enhancing their Latin rhythm. Casts say that 'America',  which is the scene where main character Anita and the Shark girls debate with Bernardo and the Shark guys about their country, was the most enjoyable to do because of everyone's energy that they put into it.
Anyah DeGuzman, a Junior dance major who will be playing one of the main roles in the show, expresses how she feels about the process of preparing for the show. "When doing a musical, there are many different stages of going everything. We have to make sure the lines are memorized, the dance is complete, and all the other parts of the show are working out perfectly. Right now we are slowing down rehearsals to start blocking, perfect choreography and work on transitions. We are learning how to intertwine everything together to make the show presentable."
I asked her if there have been any problems during rehearsals; she responded saying " it can be stressful since everyone wants to do their best and put on a great show, so we have some minor disagreements, but I believe that we should use the emotions in our daily lives to bring out the best. It all comes back to gratitude, having fun, and patience during rehearsals. We need to focus on what the characters bring to the story and figure out how we can bring the same thing."
Anyah says that she's truly excited to play the role of Anita because her character brings a new personality out of her, "I do think my character allows me to express another side of myself and break the shell. I have been putting my experience of dance into a character. " I then asked her if her character was in any way like her. She replied, "Both of us love our culture and are very proud of it. We also love American even if it's hard for people of color."
Anyah believes that the show will be a good one. She hopes that through this show, all departments will be able to work together more in the future. She also wants other students to have more gratitude for being at the school when they see the production and she wants teachers to see how we balance everything. "I want to be able to grow as a performer and bring out other sides to who I am."
The dark theme, cultural and entertaining music, extended dance scenes, and the focus on the social problems have made this production a turning point in American theater. Audiences will be captivated when they see the talent from our amazing casts and all their hard work. Please come out to see Osceola County School for the Arts' production of West Side Story on November 1st-4th. You don't want to miss it!
About the Writer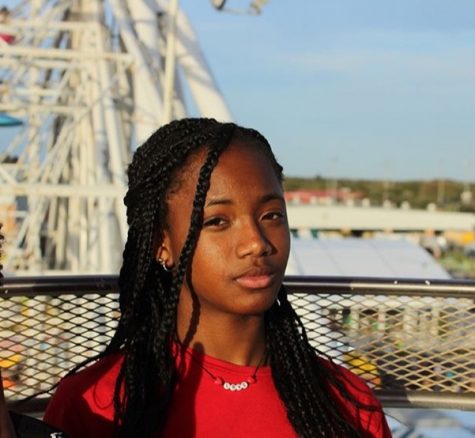 Raquel Perry, Reporter/Marketing Manager
Raquel Perry is a Senior Creative Writer at the Osceola County School for the Arts. As a journalist, her one goal is to present news in a well-rounded...