Welcome Back Home, Alumni!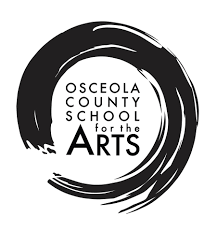 Hang on for a minute...we're trying to find some more stories you might like.
What better feeling than coming back home for the holidays? This year, the theme for OCSA's Holiday Extravaganza is  Home For the Holidays, and the OCSA community is inviting all alumni to come home and not only watch but participate in the show.
Mr. Huntington, the Creative Arts Director here at OCSA said: "Last year it (The Holiday Extravaganza)  was Joy to the World and the international celebration of the holidays, so it was only natural to then bring the holidays home." He added,  "It's not only people literally coming home, but it's also what the holidays mean to you internally." He believes that at the core of OCSA is the student, future, past, and present.
Immediately after putting out the announcement OCSA's staff received many emails and messages from alumni excited to partake in the show. Mr. Huntington said that the spots are limited, so if you want to partake in the show contact Mr. Huntington ASAP @ [email protected]