President Trump to Sign Bill to Avoid Shutdown and Declare National Emergency
President Donald Trump is expected to sign a border security deal on Friday to avoid another government shutdown and declare a national emergency to receive $8 billion in funding for his border wall, according to White House officials.
On Thursday evening, Congress approved a compromise border security measure that provides a $333 billion spending deal, which only allows about $1.375 billion for a 55-mile border fence and will prohibit the construction of a cement wall as well as the use of any other Trump prototypes. For now, this will end the bitter stalemate that the federal government has reached regarding Trump's central campaign promise. However, this may spark a dispute over whether the President is overstepping his Constitutional authority.
Senate Majority Leader Mitch McConnell says "he [President Trump] is prepared to sign the bill. He will also be issuing a national emergency declaration at the same time."  While the total amount gained for barrier construction from an executive order will be about $8 billion, there has been no specification of where the money will be taken from. This comes after weeks of intense debate following the end of the previous 35-day partial federal government shutdown.
According to the Washington Post, "Congressional aides said Thursday that they believe there is up to $21 billion in 'unobligated' Defense Department funding that the president could target for construction of the wall. That includes $10 billion in military construction money… and $11 billion in previous budgets that is not yet spent."
The only communication Trump has publicized regarding his plan has been in a midday retweet of White House Press Secretary Sarah Sanders' Twitter statement. "President Trump will sign the government funding bill, as he has stated before, he will also take other executive action-including a national emergency- to ensure we stop the national security and humanitarian crisis at our border," tweeted Sanders on Thursday afternoon.
Several Senate Republicans have publicly urged President Trump to sign the compromise following its Congressional approval. If the bill is signed by President Trump, then the government should stay open until at least late September. However, in the hours following the release of this information, several D.C. policymakers have spoken out against Trump's decision to declare a national emergency.
Representative Joaquin Castro (D., Texas) has claimed that he believes the situation is a "fake emergency." Castro has adamantly declared his opposition to the use of a national emergency as a means of securing funds for a border wall, stating "I am prepared, if the President does declare a national emergency to build his border wall, to file a joint resolution under the National Emergencies Act that would essentially terminate his declaration."
Although one of Trump's central 2016 campaign promises was that he would make Mexico finance his border wall, all efforts have been pointed toward using American taxpayer funds to pay for the construction. President Trump has stated that the new United States-Mexico-Canada trade agreement will indirectly finance the wall, but according to the Washington Post, "there is no language in the agreement that would create any new funding mechanism to provide money for a wall." Because of this, Trump has decided to circumvent Congress to attain the funds he needs for the construction of a wall at the southern border.
Here are related articles with more information on the recent partial government shutdown:
About the Contributor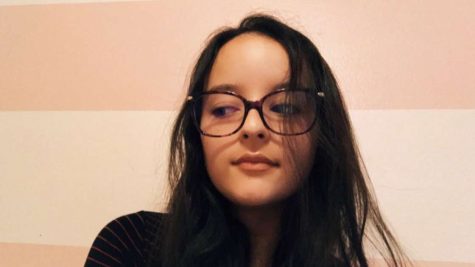 Caroline Centeno, Editor-In-Chief
Editor-In-Chief of The OCSA Ledger, Caroline Centeno hopes to provide the highest quality truth to the OCSA student body. She is a Senior Creative Writer...