Julian Assange, Founder of Wikileaks, Sentence to 50 Weeks in Prison
Hang on for a minute...we're trying to find some more stories you might like.
Julian Assange, controversial leader and founder of Wikileaks, was sentenced to 50 weeks in prison by UK Judge Deborah Taylor, who claimed that Julian Assange's time seeking asylum at the Ecuadorian Embassy Had Cost British taxpayers the equivalent of $21 million.
Judge Deborah Taylor said Assange sought asylum in a "deliberate attempt to delay justice," according to Reuters.
Assange is charged with sexual misconduct and had faced extradition to Sweden, but Ecuador granted him asylum. Assange has maintained that he is innocent, and many of his supporters believe he was framed in order to keep him away from Wikileaks or exposing government conspiracy.
Supporters of the 47-year-old, who see him as a light shining truth on government abuses of power, shouted "Free Julian Assange" as the van that transported him left Southward Crown Court.
Protesters congregated nearby, criticizing the mainstream media and reportedly repeated the words "Shame on you" to the judge.
The UN working group on arbitrary detention (WGAD) noted that it was deeply concerned by the "disproportionate sentence" imposed on Assange for violating the terms of his bail by seeking asylum, which it described as a "minor violation".
Assange appeared in court Thursday as he began a legal fight against extradition to the US, where he is wanted on charges relating to the publication of secret US files leaked by Chelsea Manning, a US intelligence analyst who was subsequently jailed, but who's sentence was reduced by Former President Barack Obama.
Assange declined to consent to his extradition, saying: "I do not wish to surrender myself for extradition for doing journalism that has won many, many awards and protected many, many people."
About the Writer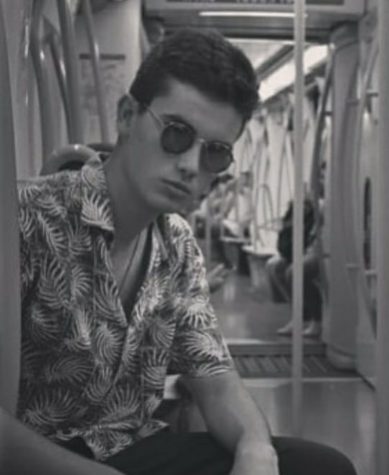 Quinn Summerville, Editor-In-Chief
Quinn Summerville is The Editor-in-Chief of the OCSA Ledger, whose goal in journalism is to establish a bridge of information between the OCSA Administration...