Powerful Democrat, Elijah Cummings, Dies at 68
Representative Elijah E. Cummings, a civil rights advocate and the Chairman of the House Oversight and Reform Committee,  has died at the age of 68.
Cummings died early Thursday at Johns Hopkins Hospital due to complications from long-standing health challenges, his office said in a statement.
"He worked until his last breath because he believed our democracy was the highest and best expression of our collective humanity and that our nation's diversity was our promise, not our problem," said Cummings' wife, Maryland Democratic Party Chair Maya Rockeymoore Cummings. "It's been an honor to walk by his side on this incredible journey. I loved him deeply and will miss him dearly."
The son of sharecroppers, Cummings was born and raised in Baltimore and lived there his entire life in what he described as the "inner inner city." According to his official science and served as student government president. He later obtained a law degree from the University of Maryland School of Law. He served for 13 years in Maryland's House of Delegates before winning his congressional seat in 1996. The biography states, "He began his career of public service in the Maryland House of Delegates, where he served for 14 years and became the first African American in Maryland history to be named Speaker Pro Tem. Since 1996, Congressman Cummings has proudly represented Maryland's 7th Congressional District in the U.S. House of Representatives."
Cummings rose to become one of the most prominent Democratic members of the House. He was a former chair of the Congressional Black Caucus, and was known for his dedication to civil rights and his persistence in his role on the House Oversight Committee. As Chairman of the House Oversight and Reform Committee, Cummings led an impeachment inquiry of President Donald Trump's government dealings, including probes in 2019 relating to Trump's family members serving in the White House.
"In the House, Elijah was our North Star. He was a leader of towering character and integrity, whose stirring voice and steadfast values pushed the Congress and country to rise always to a higher purpose,"House Speaker Nancy Pelosi said in a statement on Thursday. "His principled leadership as Chair of the Committee on Oversight and Reform was the perfect testament to his commitment to restoring honesty and honor to government, and leaves a powerful legacy for years to come."
Even President Trump, who had heated political battles with Congressman Cummings, issued a statement via Twitter saying: "My warmest condolences to the family and many friends of Congressman Elijah Cummings. I got to see first hand the strength, passion and wisdom of this highly respected political leader. His work and voice on so many fronts will be very hard, if not impossible, to replace!"
About the Contributor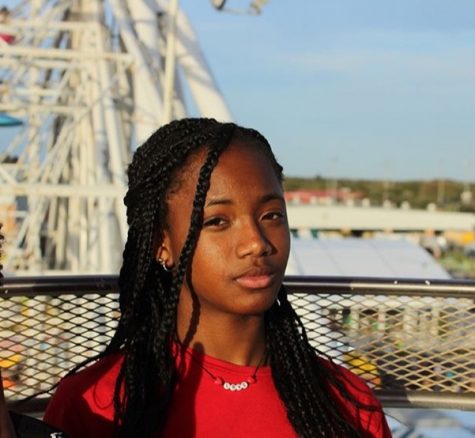 Raquel Perry, Reporter/Marketing Manager
Raquel Perry is a Senior Creative Writer at the Osceola County School for the Arts. As a journalist, her one goal is to present news in a well-rounded...